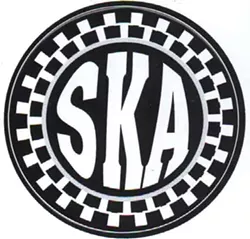 Wikimedia Commons/Juanma1008
Holiday season? What holiday season? The weather says otherwise -- and so does our jam-packed concert calendar. Read the music page for some shows, and go elsewhere for a list of music documentaries at SLIFF, info on the Firebrand Recording Showcase and much, much more.
Friday: Brothers Lazaroff CD Release @ Lola Bros Laz defy genres and definition on its new album, Give 'Em What They Need. Jazz, blues, soul, twang, folk and rock -- all have a place on the album. Look for a review and an interview in the coming weeks. With the Funky Butt Brass Band, Coco Soul and the B-Sides, Mike Jonas and the Wayward Mountaineers and Emily Gimble. 7 p.m.
Tilts EP release @ Firebird More hip-shaking, stoner-rocking, earth-quaking rock & roll from the new band of ex-Riddle of Steel vocalist Andrew Elstner and ex-members of Shame Club. With Dropsonic, Echo Bravo and Traindodge. 9 p.m. $8.
Jon Hardy & the Public EP Release @ Off Broadway The popular soul-rock band releases its latest EP, A Hard Year. Read Christian Schaeffer's Homespun review. With Milktooth, Caleb Travers. 9 p.m. 21-plus: $7. Under 21: $10
Illphonics EP release @ The Gramophone The hip-hop troupe's new, DIY-driven EP, Illusion, is available for free via its website. Stream a song (or five) here. 10 p.m. $5. 21-plus.
Javier Mendoza Band reunion @ Blueberry Hill's Duck Room For the first time since 2005, the Javier Mendoza Band -- Mendoza, David Karns, Moises Padilla and Jim Peters -- will be doing a show. The occasion? The reissue of the LP, Matter of Time. With Shooting With Annie. 9 p.m. $10. Saturday Wines That Rock Tasting @ Saint Louis Cellars Wines That Rock has introduced libations based on the Rolling Stones, Pink Floyd and now the Police: This tasting marks the debut of the company's Synchronicity Red Wine Blend. 1 to 4 p.m. Free.
Bridges And Powerlines @ Cicero's B&P is a New York-based indie group fond of picture-perfect harmonies, winsome orchestras and catchy melodies; think Guster and other heartfelt acts. With Fractured Army, Ravello, Bliss City and the Kicks. 7:30 p.m. $8.
B&E Reunion Show @ Way Out Club The bar-room rock of B&E -- Christian Schaeffer compares 'em to the Hold Steady here and power-chord-mongers here -- gets another go-around. With Resoldered and Roundheels. 9:30
Blood Pony/Middle Class Fashion/Boy Without God @ Schlafly Tap Room Locals Blood Pony and Middle Class Fashion support Boston's Boy Without God, a.k.a. Gabe Birnbaum, who used to play with Eli "Paperboy" Reed. BWG's acoustic-driven music is sparse, affecting and clever. 9 p.m. Free.
Sunday Reel Big Fish/Aquabats @ The Pageant It's ska vs. ska this Sunday, as two of the genre's most-beloved bands square off. With Suburban Legends, Koo Koo Kanga Roo. 7 p.m. $23.50 in advance, $25 day of show.