(New albums are typically released on Tuesdays, i.e., today. What can you spend your hard-earned pennies on this week? Find out below.)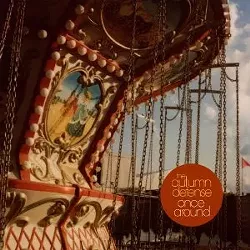 The Autumn Defense's Once Around
*The Autumn Defense, Once Around Consequence of Sound claims Once Around is "very much worth your time." "There seems to be a collection of sounds happening on this record that travel through several places in the alt-country spectrum. While at points, it's simple and enjoyable with the same streamlined tempo that has carried the band's sound all along, for the most part, the writing feels very fresh. In the short forty minute runtime, you get songwriting revelations that make you go back and listen over and over, particularly the very strong opener 'Back of My Mind'. For the first time, they have the makings of a real pop hit on their hands. The sweet harmonies and piano ala McCartney are near perfect with the ounce of country in the guitars. All these elements are time-tested and fit The Autumn Defense like a well-worn glove."
*The Autumn Defense performing "Spend Your Life"
*Black Dub, Black Dub Black Dub is producer/musician Daniel Lanois' latest project. Stream Black Dub in its entirety via NPR's First Listen.
*City Champs, The Set-Up The Sonic Reducer review says of The Set-Up, "[it] conjures a funky, instrumental, Mid-South-style jazz sound. Hammond organ takes the lead, while guitar and drums provide complementary rhythm. Almost every track runs more than four minutes long but keeps the listener captivated with a jam-session-like flow. The album blends fast- and slow-tempos, mixing boogaloo and Stax-influenced soul jazz." Stream "Drippy" via Myspace Music.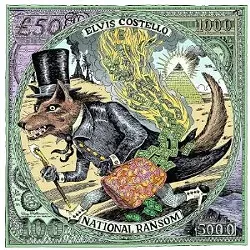 Elvis Costello's National Ransom
*Elvis Costello, National Ransom Slant Magazine speaks highly of Ransom: "National Ransom is Elvis Costello's second consecutive album recorded with producer T-Bone Burnett, and though it sounds very much like an intentional sequel to the barnstorming Secrets, Profane & Sugarcane, the veteran songwriter, who now seems more comfortable with Americana, elects to tinker with the genre's formula. A musical shapeshifter in the truest sense of the word, Costello draws on his eclectic history and flirts promiscuously with punk, bluegrass, and jazz throughout the album. This makes National Ransom an especially busy cocktail, but the ingredients are so rich and full of flavor that it's impossible not to be charmed." To stream National Ransom and read Costello's Vanity Fair feature, click here.
Devin the Dude's Gotta Be Me
Devin The Dude, Gotta Be Me Listen to the title track from the Dude's new record here.
*Brian Eno, Small Craft On a Milk Sea NPR says of Eno's new record, "Eno makes two styles of music: songs that showcase vocals and personality and instrumental soundscapes. Small Craft On A Milk Sea, as the name implies, is the latter." Read the rest of the review and listen to the album in full here.
*Matt And Kim, Sidewalks Stream Sidewalks in its entirety via Matt and Kim's Myspace Page.
*Mini Mansions, Mini Mansions Stream a few songs from Mini Mansions' debut via Myspace music.
*N.E.R.D., Nothing Culture Bully reviewed Nothing, saying: "Unlike the group's previous album, the rock element is largely subdued here--the songs are sewed [sic] together with elements of funk and pop so seamlessly that they neither bear a resemblance to the aggressive sounds of 'Rock Star' or the pulsating energy of 'Everyone Nose' that have so greatly defined their sound to this point. In discussing the album to Much Music recently, Pharrell addressed the influences that are so clearly heard throughout Nothing, pointing out the Doors, America and Crosby, Stills & Nash as a few of the names which helped steer the direction of N.E.R.D.'s new songs back to the '70s. Think sexy, think horn-driven TV soundtracks, think filthy, nasty funk; whatever you do, don't think rap/rock when thinking of Nothing." Stream Nothing in its entirety via Rhapsody.
*Weezer, Death to False Metal Metal is streaming in its entirety via Mog.