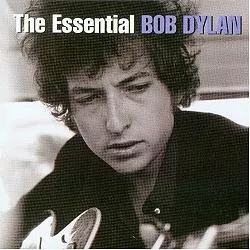 What can one say of the man about whom everything has been said? What new and reverent nickname can a music writer ascribe to Obi-Bob Kenobi? How many synonyms are there for "raspy"?
The answers, my friends, are irrelevant.
Let's start here: Promptly at 8 p.m. last night, Bob Dylan emerged onstage at Chaifetz Arena, dressed in his Western-style black suit - the jacket with large silver buttons, the pants with red racing stripes - and a wide, flat-brimmed white hat dotted by a tiny red feather. Without pause, Dylan and His Band launched into a breakout, sped-up version of "Leopard-Skin Pill-Box Hat" that was more gleeful than sneering.
Dylan then moved from organ to center-stage, brandishing a mic and harmonica for a forceful and eloquent "Senor (Tales of Yankee Power)" from 1978's Street-Legal. Poised at the mic, gesturing significantly with outstretched arms, his shadow looming large on the curtain behind him, Dylan milked his command of the audience as he hasn't in recent years.
Taking up an electric guitar for bright honky-tonk number "I'll Be Your Baby Tonight" off 1967's John Wesley Harding, Dylan reminded the crowd that this mixed-up country-and-blues sound is not a new suit for him. And then came live show staple "Just Like a Woman," during which the lilting guitar melody and Donnie Herron's gorgeous pedal steel floated to the forefront. Dylan seemed to grin to himself while adding jumpy organ undertones and paused in his lyrical cadence so the audience could fill in singing the chorus. Even guitarist Stu Kimball and bassist Tony Garnier mouthed the words through big smiles.
After those four songs in rapid-fire succession - whew! - the set slowed down considerably. While Dylan loosened up behind the keys with potential for weirdness, and it was entertaining to watch Charlie Sexton and the band watching His Bobness for cues (heck, watching Charlie Sexton any time), by the end of "Honest With Me," the crowd seemed eager for an anthem. Dylan came through with "A Hard Rain's A-Gonna Fall." Still, in a rattling staccato delivery without the higher-and-higher progression, he sounded like a man asking questions to which he already knew the answers. He made sure to hit every word.
The second half of the set favored more recent work, but a couple of these numbers were highlights: "Love Sick" off 1997's career-revving Time Out Of Mind was gothic, sexy and spare, and "Thunder on the Mountain" bopped in from some fresh-to-death alternate universe where Dylan plays a '50s school dance with Alicia Keys.
On encore-closing "Like a Rolling Stone" (what else? not complaining!), Dylan played around with his syllables - more grinning! - while Sexton's sublime guitar licks took lead. Then it was over, and the houselights went up, the hour-and-three-quarters session concluded.
When asked what they thought of the show, first-timers and old hats said, "I thought he would sound worse," and "I'm just glad I got to see him before he's gone." Everyone seems to have accepted that a Dylan show will never be a Greatest Hits parade. In fact, everyone seems to have stowed away their typical concert expectations in whatever deep cubby Dylan hides all his Bootleg recordings. It's true that pacing was problematic ("Nettie Moore" dragged like an anchor in rocks) and the Scorsese doc No Direction Home gives me more chills-per-minute than Dylan in person did last night. But it's hard for fans not to seek out the good - the innovation, any proof of sustaining genius.
No matter how legendary the musician, a performance should be taken for what it is, not excused - and Dylan doesn't need a pass from anyone. Many people flock to his shows because to them his death is a just-around-the-corner, any-minute-now certainty. Yet Dylan's voice and showmanship have only gained new strength in the last decade, and while the crowd (this critic included) crosses its fingers for "It Ain't Me, Babe," Dylan makes excellent music with a dark-horizon, romantic vision - not just alive, but kicking.
Setlist: 1. Leopard-Skin Pill-Box Hat (Blonde on Blonde) 2. Senor (Tales of Yankee Power) (Street-Legal) 3. I'll Be Your Baby Tonight (John Wesley Harding) 4. Just Like a Woman (Blonde on Blonde) 5. The Levee's Gonna Break (Modern Times) 6. I Don't Believe You (She Acts Like We Never Have Met) (Another Side of Bob Dylan) 7. Honest With Me (Love and Theft) 8. A Hard Rain's A-Gonna Fall (The Freewheelin' Bob Dylan) 9. Cold Irons Bound (Time Out Of Mind) 10. Love Sick (Time Out Of Mind) 11. Highway 61 Revisited (Highway 61 Revisited) 12. Nettie Moore (Modern Times) 13. Thunder on the Mountain (Modern Times) 14. Ballad of a Thin Man (Highway 61 Revisited) Encore: 15. Jolene (Together Through Life) 16. Like a Rolling Stone (Highway 61 Revisited)