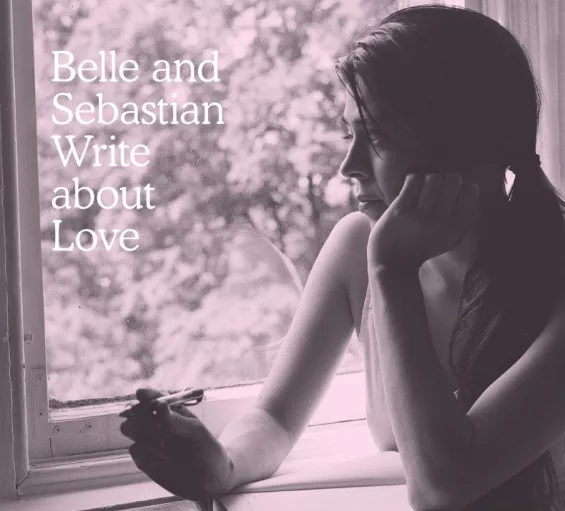 Belle and Sebastian write about love
The process of acquiring music is not what it used to be. Although many collectors still purchase music the old fashioned way (say, by digging through rows of records and CDs at record stores) artists and labels have been forced to get more creative with their releases to entice the customers who may be on the fence about buying an album.
Many have taken a very practical route, including free MP3s with purchase of a record. Some have depended on pop culture gimmicks to help boost sales (e.g. the Raditude Weezer Snuggie offer). Still others couldn't settle for one strategy, giving fans several options, such as Of Montreal's release of Skeletal Lamping -- the album was released as a CD, LP, tote bag, paper lanter, set of buttons or wall decals. (All of these formats included the full album in MP3 format.)
Belle and Sebastian has effectively one-upped them all with its Write About Love contest.
From the Matador Records blog:
Inside every copy of Belle and Sebastian's new album Write About Love is a unique code which you will enter here and then write 300 words about love, in any sense of the word. Why you love. Who you love. What you love. Where you love. Anything. Just write about love.

Then Belle and Sebastian will pick a winner (henceforth referred to as "Lucky") and Stuart Murdoch will fly out to Lucky's hometown, hang out with Lucky for an afternoon, and write and record a song about Lucky which will then be released on an exclusive Belle and Sebastian 7″ later in 2011.
What makes this the "coolest thing ever" is not simply the fact that you have a chance to win a completely amazing, once-in-a-lifetime prize/keepsake/story to tell your indie rock grandchildren, but the participatory aspect of it all. Not only are fans being invited to really go out and purchase a physical copy of a record/CD, but they're being encouraged to get creative themselves.
Write About Love comes out next Tuesday (October 12) - so save up your fifteen bucks and start waxing nostalgic. Get yourself good and lovesick so to better pen your gloom/glee for Belle and Sebastian, as they have for you so many times before.