(New albums are typically released on Tuesdays, i.e., today. What can you spend your hard-earned pennies on this week? Find out below.)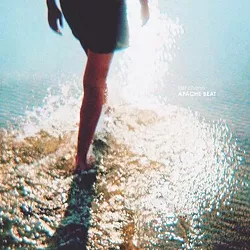 *Apache Beat, Last Chants "Apache Beat has garnered a great deal of fanfare around its new take on rock music. Clinging to the edges of '70s punk and '80s post-rock, Apache Beat relishes the opportunity to take the old and reinvent it," says TheUrb.com. Stream a few tracks via Myspace Music.
*David Archuleta, The Other Side Of Down The former Star Search 2 and American Idol contestant is back with his latest effort, The Other Side of Down. Check it out here.
Bring Me the Horizon's latest
Bring Me the Horizon's latest
*Bring Me The Horizon,
There Is A Hell, Believe Me I've Seen It. There Is A Heaven, Let's Keep It A Secret
The
UnderTheGunReviews.net
review says of
Secret
, "After listening to
There Is A Hell, Believe Me I've Seen It. There Is A Heaven, Let's Keep It A Secret
for the past week I can honestly say it's not only Bring Me The Horizon's best album to date, but an undeniable pick as one of the best albums of 2010. Bring Me The Horizon push themselves harder than ever before with this release and the payoff is HUGE." The new album is streaming in full via the band's
Myspace page
.
*Clinic, Bubblegum Pitchfork says of the group's sixth release, "Clinic are a tricky band to judge, if just because their consistency can seem so much like artistic stagnancy. They've never made a bad album; they always deliver at least a few undeniable gems per record. Nevertheless, as much as Bubblegum evidences a lot of thought and effort on the part of the band, it still has the sound of musicians going through the motions and sticking too close to their formulae. Their craft is impeccable, and they still sound like no one else despite lifting from all sorts of obvious and obscure source influences, but there isn't enough spark to this material. It may be time for Clinic to begin experimenting with song forms rather than textures. At this point, a song that sounded like 'classic' Clinic but had surprising melodic and rhythmic twists and turns would be much more exciting than the familiar Clinic moves dolled up in fancy clothing." Listen to Bubblegum in its entirety via Clinic's Myspace page.
Creepshow's They All Fall Down
*The Creepshow, They All Fall Down Examiner.com says of Down, "Combining elements of psychobilly, punk rock, country, pop, and ska, The Creepshow have pulled off what so many bands wish to do. The ability to blend in so many genres is not necessarily an easy task, but for The Creepshow this is second nature." Check out the single "They All Fall Down" via Creepshow's Myspace page.
*Guster, Easy Wonderful Stream a few songs form the new album via Guster's Myspace and check out the video below.
*"Stay With Me Jesus" from the album Easy Wonderful
*Alain Johannes, Spark This is Johannes' first solo effort, though he's contributed to many other groups (Chris Cornell, Queens of the Stone Age, Them Crooked Vultures, Mark Lanegan and The Desert Sessions, to name a few) and was a found member of Eleven. Stream the album in full via Johannes' Web site.
*Tim Kasher, The Game Of Monogamy The Cursive and The Good Life frontman's latest endeavor is a solo one. A cute irony, considering the album is completely centered around relationships and their demises. The Consequence of Sound review says of Monogamy,"Tim Kasher may've left the plains of the Midwest for Montana by way of L.A., but his pencil-sharp focus on the pangs of domesticity remains the consistent, driving force behind his songwriting. Not that a move out west necessitates a topical evolution, or that marriage hasn't been tackled with brutally honest force in Hollywood before, but I'd speculated that Kasher's sojourn might invite a narrative shift in his work, as if he'd said all there is to say about the false hope of romantic love. I was wrong."
*"Cold Love" by Tim Kasher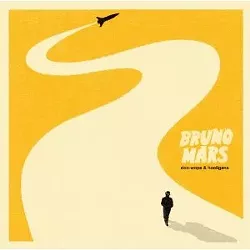 Bruno Mars' Doo-Wops & Hooligans
*Bruno Mars, Doo-Wops & Hooligans From the Suite 101 blog: "It's not often you see an artist obtain multiple top-10 hits before ever releasing an album, but that's exactly what Bruno Mars has done. Bruno Mars first made a name for himself early in 2010 when he appeared singing the hook on B.o.B's number-1 hit 'Nothin' on You.' Only one month later he scored again working with Gym Class Heroes frontman Travie McCoy on 'Billionaire.'" Some songs from the new album are streaming via Bruno Mars' Myspace page, and the video for "The Other Side" featuring Cee Lo is embedded below. He'll be at Pop's on November 26.
*"The Other Side" by Bruno Mars featuring Cee Lo Green and B.o.B.
Middle Class Rut's No Name No Color
*Middle Class Rut, No Name No Color Color is streaming via Middle Class Rut's Myspace page.
*Royal Baths, Litanies Stream a few tracks from Litanies via the Baths' Myspace page.
*Tricky, Mixed Race Guardian says of Race, "His vocal cords grizzled to the point at which his singing approaches incomprehensibility, Tricky has chosen to lurk in the background of his ninth album. It's deliberate, as Mixed Race sees Tricky focused on developing not his lyrics but his sound. That is one change from 2008's Knowle West Boy and there are others, such as an increase in tempo and melody, even an occasional taste for cheese." Stream Mixed Race in full via Mog.com.
The Avett Brothers' Live Vol. 3
*The Avett Brothers, Live Vol. 3 Stream two songs from the Avett Brothers' live album via Myspace Music.
*KT Tunstall, Tiger Suit "KT Tunstall became famous playing rootsy acoustic pop, but she has created what she's calling 'nature techno' for this inventive follow-up to 2007's Drastic Fantastic, which merges her raspy folk with free-spirited campfire rhythms," says Guardian. A few tracks from Tiger Suit are streaming via Tunstall's Myspace page.