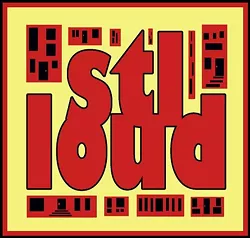 [
Update #1, Tuesday 10:30 a.m.:
The first group of bands recording was announced yesterday See below. ]
[Update #2, Wednesday, 3:45 p.m.: The second group of bands recording was announced today. See below!]
Last week, we told you about STL Loud, the local music compilations being compiled by Ryan Albritton. His project is ambitious, but worthy: Every three months, he plans to release an EP featuring five or six bands playing a brand-new song -- and then celebrate the mini-album with a release show somewhere.
Albritton's decided to have a little fun with all of this information, though. Starting next Monday, several local websites will be leaking the participating bands, two at a time. The only way to find out the complete lineup is to follow the yellow-brick-road-of-links these blogs are constructing. In fact, here's your first hint: On Monday, A to Z suggests that you click your way over to I Went To a Show. They're going to have the first morsels of information for everyone. (While you're at IWTAS, incidentally, you can download Theodore/Rats & People Motion Picture Orchestra's Van Dyke Parks' An Under Cover Weekend set. For free. The set was impressive.) Oh, and see the art with this blogpost? That's the official cover design, by Kit Kellison of Off Broadway.
Band group #1: I Went To a Show broke the news yesterday --
Langen Neubacher and the Dive Poets
Band group #2: 5 Score Pachyderm announced group two: The Orbz and the Warbuckles