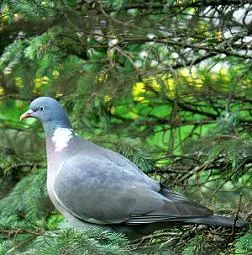 Tomorrow night, Kings of Leon returns to the scene of the bird-poop crime, the Verizon Wireless Amphitheater. The concert is a make-up date for the band's abbreviated July 23 show, during which pooping pigeons sent them offstage after three tunes. To ensure that tomorrow's concert goes off without a hitch, we have the following suggestions to keep the pesky pigeons away.
Spray entire venue with WD-40 Pigeons hate the smell.
Sombreros Keep the droppings out of bassist Jared Followill's mouth -- and commemorate last week's Mexican Independence Day!
Fill the Verizon Wireless Ampitheater rafters with feral cats Let the food chain work for you!
Hire a pied piper to seduce the pigeons into a mass suicide with song Is Jethro Tull flautist Ian Anderson available?
Free all-you-can-eat worm buffet at Harrah's The pigeons will come for the food and stay for the penny slots.
Eat the birds first. Pigeon meat (a.k.a. squab) is a delicacy akin to cornish game hens.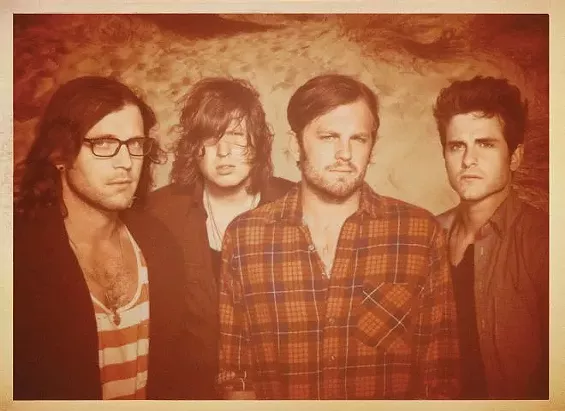 Dan Winters
Kings of Leon
Cover the band and audience with plastic tarps It works for Gallagher!
Green Bay Packers Cheesehead hats For deflection, of course.
Run fake advertisements for a Ted Nugent show at the venue on the same date Pigeons will stay away for fear of being shot with a crossbow.
Import even bigger pigeons... ...to shit on the pigeons roosting at the venue.
Hire the Dementors from Harry Potter to fly around the venue They'll remove the souls from all birds in the area.
Tell the pigeons that Jimmy Buffett is playing at the venue instead of Kings of Leon. They'll stay away for fear of being lulled into a midlife crisis.