(New albums are typically released on Tuesdays, i.e., today. What can you spend your hard-earned pennies on this week? Find out below.)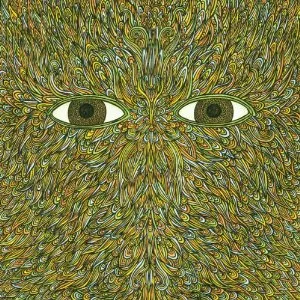 Flying Lotus' latest Pattern & Grid World
*Flying Lotus, Pattern+Grid World Just months after releasing the full-length Cosmogramma, Flying Lotus returns with a new EP, which Pitchfork.com gave an 8.0. Read the rest of the review here.
*Frankie Rose And The Outs, Frankie Rose And The Outs Frankie Rose, former drummer for Vivian Girls, releases her debut record as Frankie Rose and the Outs this week. Listen to some tracks from it via Myspace Music.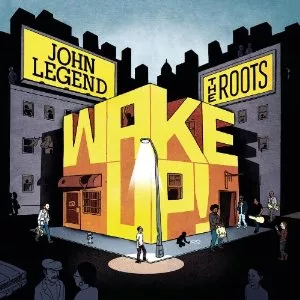 John Legend and the Roots join forces on Wake Up!
*John Legend and The Roots, Wake Up! Wake Up! is a series of '60s and '70s soul song covers, all with political themes. Stream Wake Up! via NPR's First Listen.
*Margot & The Nuclear So And So's, Buzzard SPINs reviewed Buzzard, saying, "After butting heads with their major-label bosses at Epic over 2008's Animal album, the Indianapolis-based Margot and the Nuclear So and So's return to the indie ranks for the thoroughly gripping Buzzard. Richard Edwards' uneasy songs are masterpieces of controlled tension, pairing his glum voice and terse electric guitars to striking effect as he spits out lines such as 'I'm never gonna break your heart / Not unless I have to.' Occasionally, Edwards takes a surrealistic detour ('Let's Paint Our Teeth Green,' 'Tiny Vampire Robot'), adding a creepy edge to the pervasive discomfort."
Maroon 5's Hands All Over
*Maroon 5, Hands All Over The Guardian gave Maroon 5 a less than glorious review, stating, "You have to give some credit to Maroon 5: they certainly don't bow to their critics. Long derided as a trumped-up boy band, they now return from a three-year hiatus steadfast in their blandness. So jaunty funk-pop and blustery arena balladry remain the order of the day, while Adam Levine's falsetto whine still proffers all the emotional gravitas of a mosquito. Country-flavoured closer 'Out of Goodbyes' suggests a vague desire to branch out, but the fact that the strongest tune is a near-facsimile of 2003 hit 'This Love' speaks volumes." Stream Hands All Over via Myspace Music.
*The official video for Maroon 5's "Give A Little More"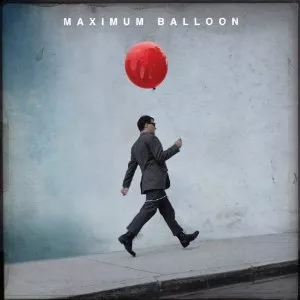 *Maximum Balloon, Maximum Balloon Producer and TV on the Radio multi-instrumentalist David Andrew Sitek is releasing his latest project this week, Maximum Balloon. Pitchfork gave the album a 7.9, saying: 'Maximum Balloon is TV on the Radio's Dave Sitek but, strictly speaking, it is not a Dave Sitek solo project. Sure, the Yeah Yeah Yeahs/Scarlett Johansson producer is pulling all the strings (as he seems to do on many albums he produces), but the debut from this project is less a chance for him to take centerstage as it is an opportunity to color outside the lines required by his day jobs. So, despite Sitek showing off his pipes on a cover of the Troggs' 'With a Girl Like You' on last year's Dark Was the Night compilation, his own deep, dusky vocals are largely absent from these Maximum Balloon songs. Instead, he has called up old friends (like his TVOTR bandmates Kyp Malone and Tunde Adebimpe) and new (singer Holly Miranda) to jam on tracks that are meant for the dancefloor, but will, most likely, never have to be played live." Listen to the debut album in its entirety via MySpace Music.
*The official video for "Tiger" by Maximum Balloon featuring Aku.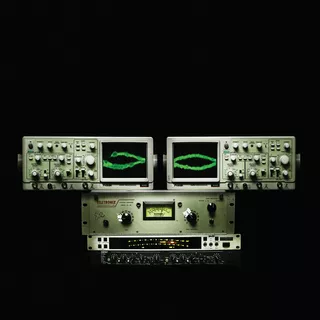 Shit Robot's From the Cradle to the Rave
*Shit Robot, From The Cradle To The Rave "Every artist has their story, and Marcus Lambkin, aka Shit Robot, is no exception. Originally hailing from Dublin, Lambkin landed Stateside thanks to a green card lottery, and eventually landing a carpentry job that led to his debut album From the Cradle to the Rave. It's a bit of hyperbole to say that Lambkin has been working on thisalbum for over twenty years, but he began DJing in Ireland in the late 1980s, continued his gigs in the United States in 1992 and eventually met up with the now-infamous James Murphy of DFA Records. While crafting the cabinets for what is now DFA headquarters, Murphy and Lambkin shared favorite records, played Nintendo, and eventually coined the name Shit Robot. And while Lambkin has only been recording under the moniker Shit Robot for about five years, his path to this debut has been both long and filled with lucky twists of fate." Read more about the interesting origin of Shit Robot via One Thirty BPM. Stream some Shit Robot tracks via Myspace Music.
*Ski Beatz, 24 Hour Karate School Soul Culture wrote up the new album, saying "Whilst many Hip Hoppers around the world still fawn over the magical period of the '90s and events and radio stations regularly continue to blare out the decade's most awe-inspiring music, Ski Beatz - acclaimed producer and a major influence in defining the sounds of the '90s - brings forth an updated version of that special Hip Hop feeling with his 24 Hour Karate School album." Read the rest of that review here. Stream the new album via Myspace Music.
*Serj Tankian, Imperfect Harmonies The System of a Down frontman's second solo venture is streaming in its entirety via Myspace Music.
Swans' My Father Will Give Me Up a Rope to the Sky
*Swans, My Father Will Guide Me Up A Rope To The Sky Check out this Dusted review and listen to an mp3 of "Reeling the Liars In" here.
*Zac Brown Band, You Get What You Give Absolute Punk says of the new album, "When the band tries to cut it loose, such as the Carribbean-influenced 'Settle Me Down,' the 10-minute jam-band epic "Who Knows," and the gnomic bluegrass cut 'Whiskey's Gone,' they put their best foot forward and offer a sense of urgency and pace not seen on much of the collection. Those high points elucidate the fact that their Grammy Award was certainly well-deserved, but why must they be so few and far between? " Check out "As She's Walking Away" via Myspace Music.
Michael Franti and Spearhead's The Sound of Sunshine
*Michael Franti, The Sound of Sunshine Rolling Stone gave the Sound of Sunshine a three star review, saying "'They can take away my job but not my friends,' sings Michael Franti on his new disc, which suggests a musical activist's job -- especially in hard times -- is about celebration as much as agitation. Coming after a hit single ('Say Hey [I Love You]') and a near-fatal ruptured appendix in 2009, Franti's most poppy album yet is full of reggae hybrids and his best stab at arena rock: 'I'll Be Waiting,' with a riff flipped, hip-hop-style, from U2's 'Bad.' Franti owes the Irishmen some pints." Stream the entire album via Myspace Music.