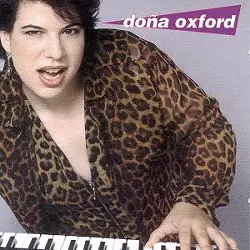 Last night at the Sheldon, musicians gathered to pay tribute to the late Johnnie Johnson and his many accomplishments. KSDK's Art Holliday served as the night's master of ceremonies. (The concert served as a fundraiser for his Johnson documentary, Johnnie Be Good.) Holliday began night with a PowerPoint presentation about Johnson's legacy and described the ongoing documentary he's filming on the pianist; he also showed an extended clip from the still-unfinished film. Holliday then introduced Johnson's protégé, Doña Oxford, and three musicians who also perform in Conan O'Brien's band: Jimmy Vivino, Mike Merritt and James Wormworth. Each man told stories about Johnson's laid-back demeanor and shared how playing with him made them better musicians.
The Conan musicians then left the stage to give way to Oxford and a group of locals dubbed the Johnnie Johnson band. After a touching presentation of flowers to Johnson's wife, Frances, the group kicked into the shuffling, instrumental blues standard, "Chicken Shack." Other than the drummer, each player took a solo which displayed jazzy chops. Oxford then took the mic for a handful of songs, including one of Johnson's best solo songs, "Tanquery." Although nothing like Johnson vocally, Oxford proved herself as his heir on the keys throughout the night. She kept a steady rhythm with her left hand and nailed Johnson's boogie feel and soloing style, spinning off arpeggios and pounding rapid-fire triplets in a way that would have made him proud.
Aside from Oxford, the Johnnie Johnson band lineup included veteran St. Louis musicians -- and their experienced showed. The rhythm section slid naturally into the shuffling blues groove which dominated their set and also demonstrated a keen knowledge of slow-burning jazz. The horn section also stood out: Trumpeter Jim Rossi in particular seemed to be having a blast, dancing and bobbing his head throughout the show and ending many of his solos with exuberant wailing.
Midway through the set, the group brought out Roland Johnson to sing two songs. Roland Johnson's raspy, soulful voice carried well, and his rendition of Ray Charles' "Georgia On My Mind" brought the crowd to life. He then gave way to Renee Smith, a diva in the best sense of the word. Her humorous stage presence was a hoot and she knew how to both tease and belt it out on "Fever." Unfortunately, mounting feedback marred her otherwise excellent take on "Let The Good Times Roll." The set ended with Johnson and Smith dueting on a lively version of "Everyday I Have The Blues."
After a short intermission, Holliday reintroduced the combo of O'Brien musicians. Although they traded in many of the same shuffle rhythms as the Johnnie Johnson band, Vivino, Merritt and Wormworth brought more of a rock attack to the stage. The result was a more bracing sound whose only downside was a tendency to slightly drown out Oxford's piano on the louder numbers.
Vivino is a versatile guitarist who executes jazzy runs with as much authority as he does rock & roll riffs. He and Oxford fed off each other's energy as the two traded rollicking solos. Merritt and Wormworth's solid rhythmic underpinning kept the leads grounded. (They mostly stayed out of the soloists' way, but the players were clearly having fun; both sported goofy, endearing, mile-wide smiles.) In addition to tackling blues standards, the combo took on the Chuck Berry classics "Maybellene" and "Let It Rock," which provided a nice kick to the evening.
Still, the jazzy stuff stood out -- for instance, everything clicked on "Route 66" - and a slow blues piece that revealed Vivino's large singing range also drew a standing ovation. The group closed with the infallible "Johnny B. Goode," before it emerged with Roland Johnson for a well-deserved encore victory lap of the standard, "Kansas City." Its joyous blue shuffle perfectly capped off a sentimental, but riotously entertaining, night of stellar musicianship.