On Saturday, KSHE 95 held its first-annual Pig Roast at the Verizon Wireless Amphitheater. Queensryche, Ratt, Tesla, Candlebox, Jonathan Tyler and the Northern Lights, Saving Abel, LOGOS and others performed. Of particular note: Run-DMC's Darryl McDaniel showed up and performed "Walk This Way" with Jackyl. Why? (Why not?) Jon Gitchoff took in the sights and sounds of the day and brought back this slideshow.
Jon Gitchoff
Darryl McDaniel joined Jackyl onstage to do "Walk This Way." More photos here.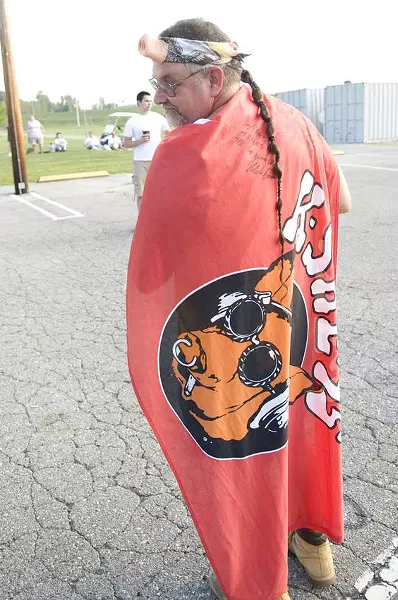 Jon Gitchoff
Ratt goin' round and round at the Pig Roast. More photos.