Here's one way to brighten up this dark, chilly Friday: Head over the brand-spankin' new HandleBar (4127 Manchester) tonight for its grand opening bash. $2 Fat Tire drafts, music by Box of Nerves, New Belgium and PBR giveaways and a "special surprise" from the bartender if you bike to the joint--though as far as we're concerned, few surprises could top the small bowls of yummy kettle corn they keep on the bar.
The concept bar is run by the folks behind the Cabin Inn the City at the City Museum and features kinetic bike art, craft beer and awesome murals from local artists, as well as a super enthusiastic staff and a small army of soon-to-be regulars won over by two successful soft openings. The party gets underway at 4 p.m., so blow off that last hour of work (you were just going to spend it on Facebook anyway) and head to HandleBar.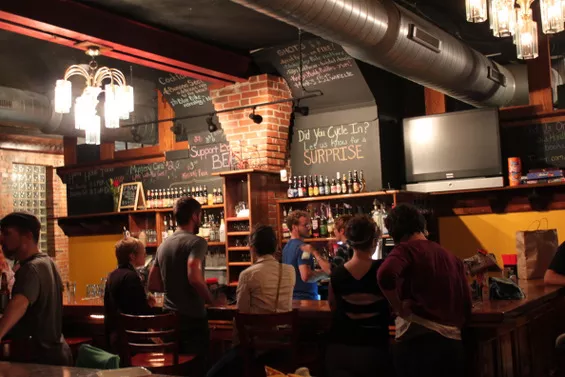 Diana Benanti
Last night at HandleBar.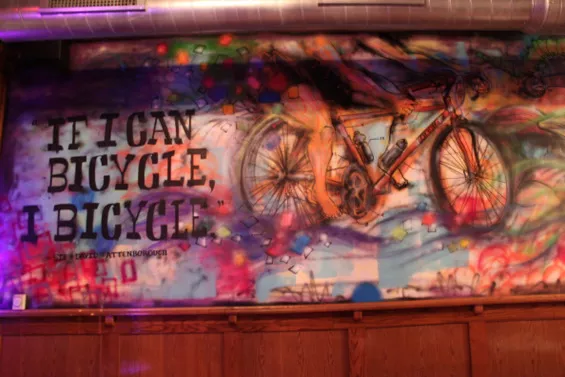 Diana Benanti
Mural by Bradley Pipkin at Handlebar, 4127 Manchester.