(New albums are typically released on Tuesdays, i.e., today. What can you spend your hard-earned pennies on this week? Find out below.)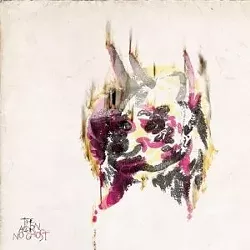 *The Acorn, No Ghost Drowned In Sound's review of the album explains, "Cynics might argue about the familiar sounds on No Ghost and may perhaps point to the absence of anything truly experimental like the West African rhythms of their previous albums. What they lack in originality, however, The Acorn make up for in non-pretentious songcraft; dynamic arrangements, affecting melodies and harmonies and tasteful production. One of the most understated and, in all likelihood, underrated gems of the year so far." Listen to two tracks from No Ghost via Myspace Music.
*The first video from No Ghost, "Restoration."
*Sara Bareilles, Kaleidoscope Heart Rolling Stone paid Bareilles somewhat of a backhanded compliment in its review of the new record. "'I've got a thick tongue,' sings 30-year-old Sara Bareilles on 'Gonna Get Over You,' a playfully sexy bit of doo-wop pop. It's the high point on the follow-up to 2007's Little Voice and its megahit, 'Love Song.' Bareilles veers between fellow pianists Alicia Keys and Regina Spektor, avoiding either's extremes. The result, notwithstanding the title a cappella and an awkward confessional ('Basket Case'), is generic big-box pop; throw a mandolin on the kiss-off 'King of Anything' and you have Faith Hill. Which is fine. But there seems to be a more interesting artist lurking in here, somewhere.
*The official video for "King of Anything," the first single from Kaleidoscope Heart.
*Gasoline Silver, Gasoline Silver Gasoline Silver is the newest project from Ron Franklin, formerly a solo artist. There's not a lot of media out for the new record yet, but there is a live video on the band's Web site that might wet whet your appetite.
Jukebox The Ghost, Everything Under The SunConsequence of Sound gave the album a 4.5 rating. "Even at its most underwhelming, the album is full of wondrous pop gems. "The Popular Thing" should make Hall and Oates want to eat their stupid, mustached heart(s) out. Hand claps, falsetto vocal delivery, baroque-period piano, a bluesy/jam rock breakdown, and the simplest lyrics ever create one of the most fundamentally basic yet complex tracks the band has ever done." Listen to "Schizophrenia," the first single from Everything Under the Sun, via Myspace Music.
The local boys are back with Prepare the Preparations
*Ludo, Prepare The Preparations Back in June, we gave you a sneak peak at Ludo's latest, Prepare the Preparations. (Follow the link to watch a precious homemade video in which Ludo quite literally puts whipped cream on it, with "it" being guitars, stuffed animals, grilled cheese sandwiches, cans of whipped cream, shoes, naughty magazines and more. The official video is posted below.) Additionally, buying Prepare the Preparations at Vintage Vinyl gets you into a private show this Wednesday.
*The official video for "Whipped Cream."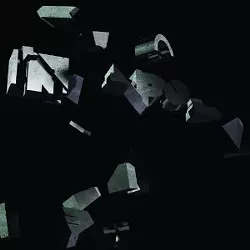 Interpol's back with a self titled record.
*Interpol, Interpol Following Paul Banks' solo release and tour (under the pseudonym "Julian Plenti"), Interpol is back with a new, self-titled record - you can stream it in full here. *Helmet, Seeing Eye Dog Helmet is back with its seventh release, Seeing Eye Dog. Stream three tracks from the album via TheNewReview.net. Also, submit your e-mail address to receive a free download from Helmet (here).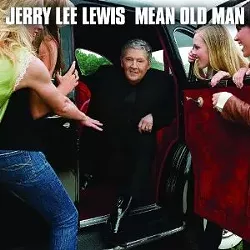 Jerry Lee Lewis is a Mean Old Man
*Jerry Lee Lewis, Mean Old Man Jerry Lee Lewis is back, and he's brought friends. The new album features Ronnie Wood, Kid Rock, Mick Jagger, Tim McGraw, Jon Brion, Eric Clapton, Sheryl Crow, Willie Nelson and Solomon Burke - to name a few. Stream the new album via his Myspace page, and
*Robyn, Body Talk Pt. 2 Judging by the single, "Hang With Me," the second installation of Robyn's Body Talk series will be mellow in comparison to the upbeat experimental pop of the first (see the video below).
*The official video for Robyn's "Hang With Me."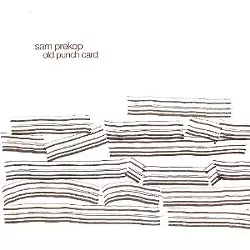 *Sam Prekop [The Sea And Cake], Old Punch Card Pitchfork says of the new album, "While Prekop's first two solo LPs could've been confused for Sea and Cake jams, that is apparently not the case with this one. There are no vocals or beats on the record, and only one track features guitar. Instead, Old Punch Card is an experimental record based on the sounds of a modular synthesizer. According to a quote from Prekop in a press release, 'The most significant difference is that I've left the confines of 'song" structure.'"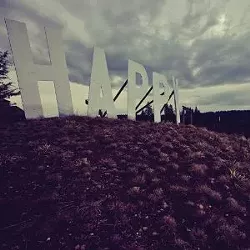 *Tera Melos, Patagonia Rats Decoy Music gave Patagonia Rats a four star review. "Tera Melos has this ability to create music that changes each time you listen to it. Every listen to this album I find new things to keep me interested, which is something that is completely rare in today's musical scenes. Simply put, their music is intelligent, humble and worthy of your ears." Listen to "Frozen Zoo" from the new record via Myspace Music.
The Thermals' Personal Life
*The Thermals, Personal Life
NPR says of the new record, "Personal Life, as the title suggests, finds Harris and company delving into the seemingly less profound matter of relationships. But the result is much the same: another gloriously glass-half-empty half-hour of fist-pumping anthems about the weaknesses that divide us. The empty promises in 'I'm Gonna Change Your Life' careen right into the distrust of 'I Don't Believe You,' but even a seemingly rosy song like 'Your Love Is So Strong' hits with the sting of an accusation: 'Your love is so strong / Like nothing, it crumbles to dust.' Personal Life may leave a mark, but so does a swift kick in the rear end -- and, no, that's not the only thing the two have in common." The album is also streaming as a part of NPR's First Listen Series.