(New albums are typically released on Tuesdays, i.e., today. What can you spend your hard-earned pennies on this week? Find out below.)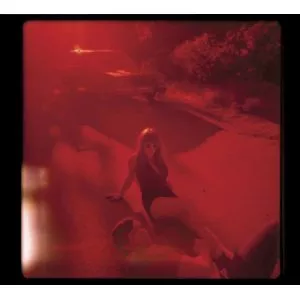 *Jenny & Johnny, [Jenny Lewis & Johnathan Rice] I'm Having Fun Now Jenny Lewis' latest project is a collaboration with her singer/songwriter/producer boyfriend, Johnathan Rice. Stream the full album via NPR's First Listen.
*Roy Jay, Fairfax Avenue Thisismodern.net says of Roy Jay's new album, "Love Seed Mama Jump" and "Movin' On" are two awesomely funky tracks. On "Fatal Mistake" you are truly introduced to Roy Jay's bridge from his first album to this one as the sound is familiarly folksy but still retains some elements of roots and blues rock. The lyrically best song on the album is "John Brown" and shows off Roy's inner Dylan. Roy Jay's latest is a definite musical masterpiece of fun, sun, and roots rock." Stream the full album via Aol Music.
*Heart, Red Velvet Car Are you seeing Heart this week? You'll need to pick up the new album first. You can check out the first single, "WTF," here. The LA Times Blog says of the new record, "The best tunes here are as fun -- and as delightfully trashy -- as anything in the Heart songbook: In "WTF," Ann flexes her powerful She-Ra vocals over Nancy's killer fuzz-grunge riff; "Queen City," an ode to the Wilsons' native Seattle, features a chorus lyric composed in large part of pirate slang. Later, "Death Valley" earns its title with some gorgeous evil-angel harmony singing."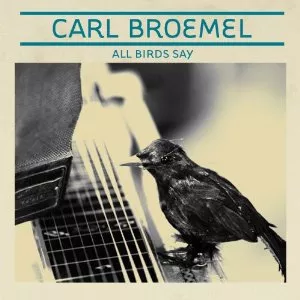 *Carl Broemel [of My Morning Jacket], All Birds Say Jesse Cataldo of Slant says of Broemel's new record, "All Birds Say, his second foray into solo territory, is as attached to traditional country precepts as the band's early work, meaning that its inflected by these principles without fully embracing them. This sense of distance, apparent on the breezy "In the Garden," its straight-laced drum hobble seared by an ethereal slide guitar, often has magnificent effects." Listen to two tracks from All Birds Say via Myspace Music.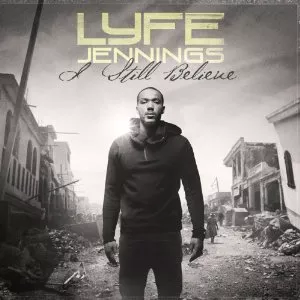 Lyfe Jennings' I Still Believe
*Lyfe Jennings, I Still Believe Melody Charles of Soultracks.com says of Jennings' new album, "Given the straight-forward sequencing of ....Believe (45 interlude-free minutes) and the uncomplicated titles, it would be easy to think that Mr. Jennings is just phoning it in this time around, but that isn't the case: there's just more expertise behind the boards (Warryn Campbell, Bryan-Michael Cox and newer collaborators like T-Minus), which gives the raspy-voiced crooner more time to focus on the fragility of life and relationships. There is a healthy dose of commentary, thanks to the lamenting "If I Knew Then, What I Know Now," the gospel-esque "It Coulda Been Worse" and the hypnotic title track, which emphasizes true-school over new-school: "I still believe in church on Sunday, and praying before you go to sleep/ I still believe in teaching by example, cuz' children mimic what they see." Check out the video for "Statistics" below.
*The Official video for Lyfe Jennings' "Statistics."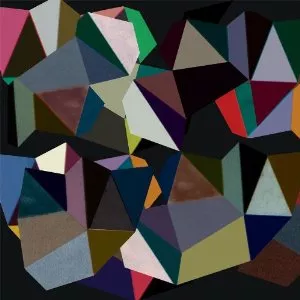 *Portico Quartet, Isla "You play modern (world) jazz. Your debut record gets nominated for a Mercury Prize (Knee Deep In The North Sea was eventually edged out by Elbow in 2008). So how do you then go about following that up? If you are a member of Portico Quartet, you get yourself along to Abbey Road Studios, hire a top bollocks producer (John Leckie) and you lay down nine intensely moody tracks and call it Isla," says Sound of the Overground blog.
*Ryan Bingham And The Dead Horses, Junky Star Stream Ryan Bingham and the Dead Horses' new album in full via Myspace Music. He's at Old Rock House on October 24.
*Sonny And The Sunsets, Tomorrow Is Alright Stream Tomorrow is Alright via Spinner.
*Terrible Things, Terrible Things Stream Terrible Things' debut via Myspace Music.
*The Weepies, Be My Thrill The Paste Magazine review says of the new album, "The Weepies aren't for everyone. Be My Thrill is sweet--really sweet--and there's very little sour to balance it out. But Talan and Tannen are disarmingly unapologetic: They're in love with each other, they have an adorable little boy, the weather's amazing in California, life is beautiful and they write mushy-gushy pop songs about it. Even in that context, the album delivers some surprises. On the bluesy rocker "How Do You Get High?" Tannen takes the lead, asking the title question at least 11 times, while Talan sings sultry harmonies over electric guitars in the background. It's a great song, and Be My Thrill's only bit of muscle, but it's disorienting in context. "Add My Effort" is just a little Auto-tune and a sax solo away from airplay on Delilah, in the best way possible--it's unabashed, moody soft-pop." Preview the full album at Amazon. Also, check out the video for "Be My Thrill" below.
*The Weepies' "Be My Thrill."