(New albums are typically released on Tuesdays, i.e., today. What can you spend your hard-earned pennies on this week? Find out below.)
Iron Maiden's Final Frontier
*Iron Maiden, The The Final Frontier Iron Maiden guitarist Dave Murray says the new album features "straight-ahead, uptempo rock songs with good grooves with some other tracks that are kind of longer and more complex." Listen to Maiden's new record in its entirety via Myspace.
*Lissie, Catching a Tiger The now LA-based singer-songwriter is originally from Illinois and has toured alongside huge acts such as Lenny Kravitz and Ray Lamontagne. Check out her the video for "When I'm Alone" below and listen to the new record here.
*Lissie - "When I'm Alone"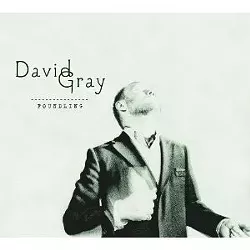 *David Gray, Foundling Daniel B. Yates at Drowned in Sound says, "Judging by the absence of singles, obvious or otherwise, it actually seems that a mature David Gray is making the music he wants to make." Foundling is streaming in its entirety on Much Music's First Spin.
*Matthew Dear, Black City Joe Colly at Pitchfork.com says of the new record: "It's worth noting on a general level that Black City isn't always an easy listen-- there's a lot of detail that can take a couple of spins to get comfortable with. Part of this is structural. Dear doesn't really do clean electro-pop; his approach is more about pushing contrasting sounds together and leaving the edges jagged. The other part is his vocals. Dear is not a classically strong singer and can often sound pretty flat; importantly he knows how to make up for it. He uses technology to stretch his natural range, wrapping choruses around beats in creative ways and sometimes layering multiple vocals together to create depth." Listen to "I Can't Feel," the first single from Black City, here.
Darker My Love, Alive As You Are Pitchfork.com's Larry Fitzmaurice says of the new album, "After a supreme early demonstration of pastiche, Alive As You Are's back half reveals a capable pop band writing capable pop songs. Ignore the slow-drawled intro of "Trail The Line" and you'll find the best Lemonheads jangler that band never wrote within. "Dear Author's psych-out breakdowns are satisfying in a would-be Top 40 way, while "A Lovely Game" benefits from the record's clear-headed sound via its swooning vocal interplay." Stream Alive As You Are here.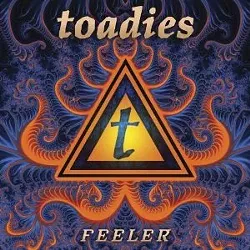 *Toadies, Feeler Doug Brod at Spin.com reviewed the new/old album, saying "You've been touring nonstop in support of your first new album in seven years. What do you do next? If you're Texas-based scrungers Toadies, you redo your unreleased second album, recorded in 1997 and rejected by Interscope, presumably for lacking another "Possum Kingdom," which drove their debut Rubberneck to platinum sales. The label was perceptive -- the closest to a "hit" here is the insistently melodic "City of Hate" -- but that doesn't mean Vaden Todd Lewis and crew were slacking. No one does sinister arena rock better, and on the rabid "Dead Boy," they offer a bottleneck-guitar solo seemingly played by Satan himself." Listen to Feeler here.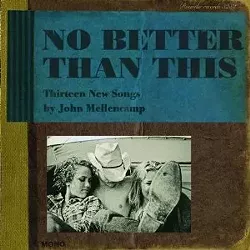 *John Mellencamp, No Better Than This In a review, Ben Greenman at the New Yorker shares some background from Mellencamp's new record: "The album is drenched in historical significance. The songs, performed by Mellencamp and a small band, were recorded in mono, on a nineteen-fifties Ampex 601 portable machine. Even more notable is where they were recorded: Mellencamp committed his new compositions to tape at three landmark locations--Sun Studios, in Memphis, where Elvis Presley, Jerry Lee Lewis, and others helped invent rock and roll in the mid-fifties; the First African Baptist Church in Savannah, one of the oldest African-American congregations in the United States; and the Gunter Hotel, in San Antonio, where Don Law recorded the Delta blues legend Robert Johnson in 1936." Listen to No Better Than This here.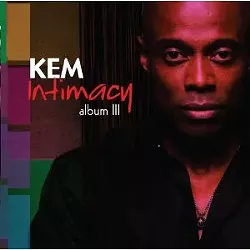 Kem's highly anticipated Intimacy
*Kem, Intimacy Soultracks.com says of Kem's highly anticipated new album, "Intimacy was inspired by KEM's deeply personal lessons on intimacy and it will allow fans to experience him unlike ever before musically, lyrically, and visually. For the first time in his career, KEM will lay all of his cards on the table and grant fans the opportunity to get up close and personal while delivering a 10-song collection of timeless music for the grown and sexy." Listen to Intimacy here.