Deer Tick Donates a Portion Of Its Show Proceeds to a Dave Hagerty Memorial Fund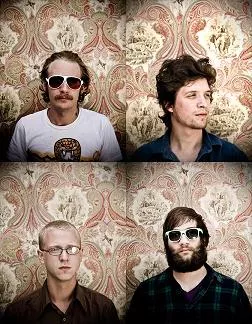 Deer Tick's come through for St. Louis quite a bit in the last year. John McCauley played an impromptu solo set when King Khan & BBQ Show missed its show at Off Broadway last November. The band also had a "secret show" in March at the Wedge when it had an off day between gigs. Now comes word that Deer Tick is planning to donate a portion of the proceeds from its Thursday night Off Broadway gig to a memorial fund set up for Dave Hagerty, who passed away earlier today. Hagerty's band, Fattback, was slated to open the show, which also features Dead Confederate. If that's not incentive to go to Off Broadway and sell the place out, I don't know what is. What a classy move.
Riverfront Times works for you, and your support is essential.

Our small but mighty local team works tirelessly to bring you high-quality, uncensored news and cultural coverage of St. Louis and beyond.

Unlike many newspapers, ours is free – and we'd like to keep it that way, because we believe, now more than ever, everyone deserves access to accurate, independent coverage of their community.

Whether it's a one-time acknowledgement of this article or an ongoing pledge, your support helps keep St. Louis' true free press free.