(The number of chain-record stores nationwide has dwindled. However, St. Louis has become an unlikely safe haven for indie record shops -- and for DJs who prefer to spin the black circle instead of scrolling their iPods. In this weekly column, we'll focus on personal portraits of St. Louis' record aficionados -- and the rooms where they store their treasures. Meet the last collectors standing. Know a collector who deserves the spotlight? Email us.)
Jon Scorfina
Orlandez Lewis
Part of the joy of music is youthful enthusiasm. Regardless of whether contemporary music fans are passionate about collecting records -- or even listening to music -- 20-year-old Vintage Vinyl clerk Orlandez Lewis, Jr. has an enthusiasm for vinyl going back to his childhood. Meeting in his parent's north county home, we chatted in his room, which is decked out with Prince and John Lennon photos and a rare Michael Jackson Moonwalker poster. Lewis talked about inheriting his dad's vinyl collection, an obscure 1974 Brian Eno concert and Songs In The Key of Life.
Last Collector Standing: How did you feel when you got hired at Vintage Vinyl? Orlandez Lewis: Everybody I knew was like, "It's about time." Honestly, when I got hired, I had put my application in around May, and they [didn't] call me until January. I was thinking it had been a few months and they might not hire me. When they called me, I was ecstatic. I'd been going to this place for twelve years or so. I used to call it my home away from home when I was younger. That was kind of like a dream come true. It's one of the few things so far in my life where I was like, "Oh man, I've made it now!"
Vintage Vinyl's application famously asks, "If you were stuck on a desert island and could choose only one album, what would that album be?" What was the album that you put? I put Michael Jackson's Thriller. That is still my favorite album of all time. That was one I grew up on. I was listening to it the other day, and every time I listen to it it's like my first time hearing it. It's pretty classic. There's just something about it -- the way it's produced, the songwriting -- all the elements are just perfect.
Having worked at Vintage Vinyl for a year and a half now, would you pick the same desert island album? I think so. It's something I grew up on. I've heard thousands of songs, hundreds of albums. Maybe it's because I grew up on it. I don't know if there is any album that would top that in my opinion, yet.
If you could have two desert island albums -- and you can have Thriller -- what's your other album that you've learned about by working at Vintage? I don't even know if I learned about it at Vintage. The other one, I don't even have to think about it, is Songs In The Key of Life by Stevie Wonder. The reason why is because of my dad. When I first got into vinyl, it was all my dad's records. I remember going through them and seeing this one album in particular. I knew who Stevie Wonder was, but I didn't know "who" he was. I put it on the turntable, started playing it and those opening chords to "Love's in Need of Love Today" came on, and I was just like, "What is this?"
I still listen to that record. That's a record to me that I can listen to on my bad days, on my good days, my relaxed days. Any kind of days it fits that mind frame. It just fits that mood where it's perfect, anytime.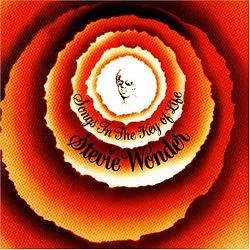 Well, it is songs in the key of life. [Laughs] The title explains it all. That one almost beats Thriller for me. I remember thinking awhile back, I asked myself the question, "Of all these records, I wonder which one is my favorite." I think I might have listened to them back to back, Thriller and Songs In The Key of Life. If Stevie Wonder would have come around for me when I was five or so, I think that would have been it.
What's the one album that you think you might not have know about had you not worked at a record store? Wow, there's so many. One lately that one of my managers put me onto a few months ago was this live album called June 1, 1974. It's not really one particular artist. It's Brian Eno, Nico from Velvet Underground, Kevin Ayers and John Cale. I had heard particularly of Eno. The first song was "Driving Me Backwards" by Eno, and it's just him and his piano. I was just blown away by it. Ever since then, I've been trying to find a lot of Brian Eno records.
When did you get into music? Honestly, I don't really remember getting into music, because I think I was just born into it. I was talking to a customer about this and instead of singing "Now I know My ABCs" when I was a little kid, I was singing, "We Want the Funk." That's what I grew up on. At a young age, hearing the Isley Brothers, Parliament, Funkadelic, Earth Wind and Fire... I don't know how, but by chance I just started coming along to this stuff. It became more relevant to me than some of the '90s stuff. My sisters were listing to TLC, Immature and Nas; I was in the back with my dad listening to George Clinton. That's basically what got me into music, being around it at a young age. What drew you to be into vinyl? You're only 20, and a lot of people have never heard of vinyl at that age. It's funny; I still remember to this day, I think I was six. My dad asked me, "Do you want to go to school today?" Of course, like any six year old I was like, "No, I want to stay at home and watch cartoons."
In the closet, where my dad used to keep his work clothes, above it were two stacks of vinyl. I always used to look and think, "What are those things up there?" I used to ask my dad, and he'd say not to worry about it.
This one particular day he brings them down, and I'd never seen anything like it in my life. As a six year old, I'm used to seeing CDs and cassettes. What were these huge circular black things? Do these things play music? I'm going through the Isley Brothers, the Commodores, Rufus and Chaka Khan. I'd [wanted to] see how these things worked. We didn't have an operational turntable at the time. My dad that same day went out and bought a Sony turntable for like eighty dollars, and hooked it up for me. I didn't know what the lines on the records were for. [My dad] left the house that night and my sisters would drop the [the needle] on any part of the record. It would be towards the end. I would be like, "It's over! It's over! Flip it over!"
My dad [later] told me that the lines were what the songs were. I don't know. I always just had a fascination for what was in that closet. Once he brought it down... it's been a different life ever since.
As far as me buying vinyl, [my dad] was the one who actually took me to Vintage Vinyl. He saw this six year-old kid's fascination with records; I guess he just assumed, "Wait until I show him this place." Of course, when I first stepped foot in there, [after that] every time I got my two dollars for allowance I was like "Vintage Vinyl! Vintage Vinyl!" I guess it hasn't changed, because now it's turned into a paycheck I'm spending on records.
After working there, how many records do you think you come home with a week? Oh my God, I wish I had an estimate on that. On a weekly basis I would say 40 or 50 records.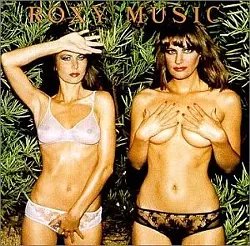 Do you think people in your generation are going to continue to buy vinyl? I think vinyl is having a huge resurgence. For years during high school I rarely even told people [I owned records]. People [are] just now really figuring out that I was a vinyl head. Half the time I probably would have got the question, "What's that?" "What's vinyl?" I see quite a few people my age now buying [vinyl].
There is this one kid who comes in sometimes, and he always picks my employee picks. He's like, "All these picks you have are just excellent. Every time I take one home it's just great." He's like 16 or 17. Even if it's just that one kid, I like to think I'm making quite a big impact on the community as far as vinyl.
I started buying records when I was eight. If I'm lucky enough to be here when I'm 88, I'll still be listening to Roxy Music's Country Life on record.