(New albums are typically released on Tuesdays, i.e., today. What can you spend your hard-earned pennies on this week? Find out below.)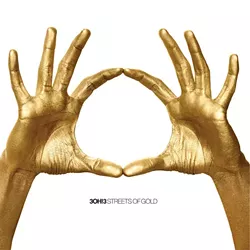 blogs.westword.com
3OH!3's Streets of Gold
*3OH!3, Streets Of Gold Ke$ha joins the neon-pop group on its latest release. Stream that track and the rest of the new album here. *Judy Collins, Paradise Judy's latest release features duets with Joan Baez and Stephen Stills (respectively) and follows the recent publication of her first ever children's book. The book is based on the first verse of the original version of the Wizard of Oz theme and includes a CD of Judy singing "Somewhere Over the Rainbow."
*Delphic, Acolyte Described by drownedinsound.com as "the new New Order," Delphic has a lot to live up to. Check out Acolyte and see if it fits that description.
amazon.com
Dwele W.ants W.orld W.omen
*Dwele, W.ants W.orld W.omen W.W.W. is an multi-faceted concept album. It's split into three parts (corresponding to the title), while also splitting Dwele's personality into three corresponding parts (as the cover shows). Soultracks.com highly recommends the album, saying, "It's a well-known fact that you can't have it all, but Dwele's WWW artfully combines elements of soul and hip-hop in his quest to address the personal and political through his music." Listen to W.W.W., including "Smoke up the Back," featuring Raheem Devaughn and "How I Deal," featuring Slum Village, here.
*Alejandro Escovedo, Street Songs Of Love Street Songs of Love includes guest appearances from Bruce Springsteen and Ian Hunterin. Hear it in its entirety via NPR's First Listen.
amazon.com
Alejandro Escovedo's Street Songs of Love
*Ernie Halter, Franklin & Vermont Listen to "Hard to Let a Good Love Go," the single from Halter's new album, here.
*Indigo Girls, Staring Down The Brilliant Dream [Live] The folk vets have a new live album, which is streaming here. *Katzenjammer, Le Pop Katzenjammer's debut album is surprising polished and catchy, considering the band's name translates (from German) literally as "cat's wail"-- the Norwegian group sounds a bit like the Ditty Bops meet CocoRosie, with an occasional dash of Gogol Bordello. Listen to Le Pop here.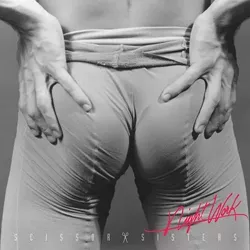 amazon.com
Scissor Sisters' Night Work
*Scissor Sisters, Night Work Check out the dance-pop act's new album in full here.
*Semi Precious Weapons, You Love You Semi Precious Weapons are a band interesting and memorable enough to stand out at a Lady Gaga show. The glam rockers are still on tour with the Monster Ball, and will return to St. Louis July 17. Check You Love You here.
*Wolf Parade, Expo 86 Stream the indie rockers' latest release in its entirety here.
*The Dream, Love King Check out The Dream's new album here.
*The official video for "Make Up Bag", by the Dream featuring T.I.