(The number of chain-record stores nationwide has dwindled. However, St. Louis has become an unlikely safe haven for indie record shops -- and for DJs who prefer to spin the black circle instead of scrolling their iPods. In this weekly column, we'll focus on personal portraits of St. Louis' record aficionados -- and the rooms where they store their treasures. Meet the last collectors standing. Know a collector who deserves the spotlight? Email us.)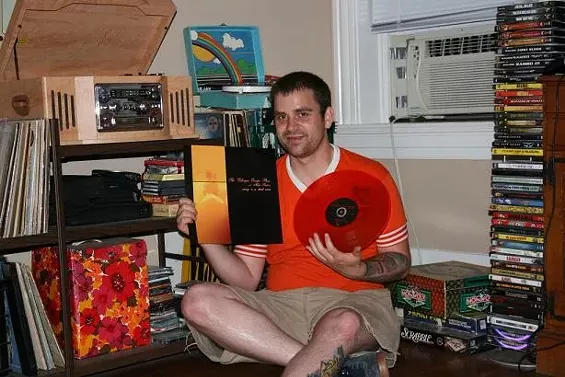 Although popular music continues to redefine itself again and again, vinyl records conform to the tastes of each new generation of music lovers. Fittingly, Conformists bassist Jimmy Winkeler appreciates the love of vinyl, and what it means to buy a record in the age of digital music. Meeting up in his Tower Grove apartment after his Father's Day festivities, we chatted about Winkeler's grade school crush on Veruca Salt's Louise Post, recording with Steve Albini and the Conformists' own 7-inch single with an endless locked grove.
Last Collector Standing: What's your earliest musical memory? Jimmy Winkeler: Crap... [Laughs] I used to play Poison songs on a tennis racket while listening to Flesh & Blood. I was probably ten. That's my first musical memory.
What's the first album you bought and why did you buy it? The first record I bought was Veruca Salt's American Thighs. The reason I bought it was specifically because of the song "Seether," and I had a huge crush on Louise Post.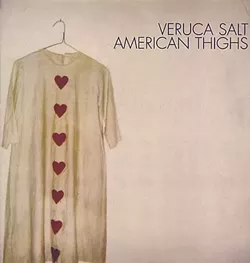 Who was from Webster Grooves, actually. I did not know that. I know her and Dave Grohl dated for a short time, and that made me jealous.
The first album I bought on vinyl was... taking it back. It was Nirvana's Bleach and I bought it from, sadly, Hot Topic. It was when I was a teenager. It was after Nevermind had come out, but [Hot Topic} did the retro thing. Like, "Oh, we know this band." I was like, "Okay cool, I like Nirvana. I'll buy that."
I used to play records on a little Fisher Price record player. I thought it only played plastic records, but it turned out it would play real vinyl. It sounded like crap, but I was so in love with the concept of it. It got me started on the whole thing.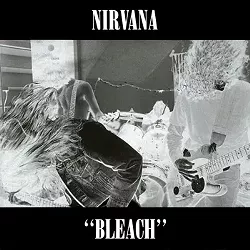 When The Conformists approach recording, is there a different mentality recording an individual demo song versus recording a set of songs that you have the intention to release as an album? Oh yeah. A demo we will record with virtually anyone who says, "We will do this for cheap or free." Then we'll record a demo with them. We'll take whatever we have in the works and put it down on tape, but if we plan on actually releasing it, then we go the whole nine yards and spend exorbitant amounts of money. That's relative, though, because in the general scheme of things, recording something is always very expensive. But depending on who you are, that can have various meanings. For us a lot of money is somewhere around twenty-five hundred dollars, but for other people, that's just the tip of the iceberg.
We only record when we feel we have an album's worth of material. That can vary; usually it revolves around thirty minutes, because we feel thirty minutes is the perfect amount of time to get your point across without letting it drag. Plus, you have to think that the audience you're pandering to is most likely only going to give your band at most thirty minutes of their time.
This is the reason why vinyl fell out in the first place, because vinyl takes time. You have to actually sit down and listen, and give your time to it. [With] a CD, you can skip to your favorite track. On a record that takes considerably more energy, and there is a whole process. You have to find the track on the vinyl. So, when we do a record we think thirty minutes is probably the ideal amount of time.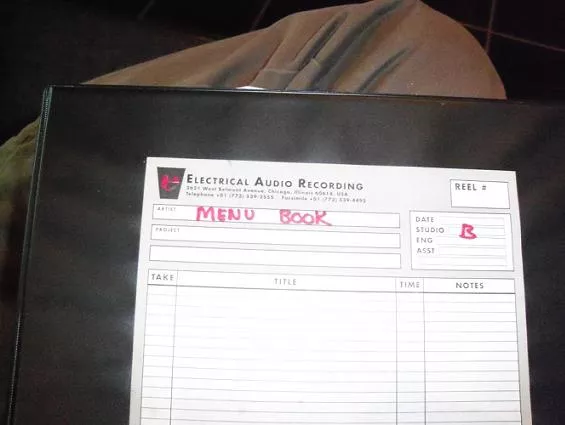 courtesy of the Conformists
The Conformists just did a recording session with legendary producer Steve Albini. What was the experience of recording with Steve Albini like? We respect his opinion because of all that's he's done, specifically with Big Black and Shellac and other bands that he has recorded. He would give us pointers on things. He wouldn't force it. He would say, "This is my opinion. You can choose to take it or not, but this is what I think you should do." An overwhelming majority of the time it sounded very reasonable, and we would accept it because we value his opinion.
Nirvana's In Utero was the first album that I heard that Steve Albini had recorded. I instantly fell in love with the sound of the drums. The rest of the music sounds great, but specifically the drums are the entire reason we chose to record with him. I'm speaking for myself, but I feel like the rest of the band is looking for a huge drum sound, and he encompasses that perfectly.
Have the Conformists put out vinyl? We've put out a seven inch single called "Black Dahlia"/ "Hatch-It." It got a lot of praise because we put a locked grove on it. That was a big deal at the time -- which we didn't even realize. We just thought it would be fun.
We also put [out] a 12-inch noise collage. It's not our actual music. It was recorded on a broken tape recorder that made this warbling, crazy, wavy sound that we thought sounded awesome. It was enough material to fill up a 12-inch, so we decided to release that on vinyl.
Our next album coming out will be the first full-length album we will release on vinyl, and it's only specifically coming out on vinyl. It will come with an accompanying CD, but you can't just buy the CD -- you have to get the vinyl. That's the only format it's coming out on.
Why did you choice to go that route, especially in 2010? First of all, I feel that vinyl is having a resurgence right now. A lot of independent musicians are beginning to preach the praises of vinyl. For one, you can get a better sound from vinyl. Besides the sound, there's the investment that when you sell someone a record you know they are buying it because they love music, not because they want something to put on in the background. They are going to buy a record because they want to listen to music. It's about the love of music versus "I bought this because my friend says it's good." People who buy vinyl in general buy it because they want the experience. They want the whole emotion that comes with the music, not just something to do while they pass the time.
What's the one record you're most proud of owning? Probably Face of Collapse by the Dazzling Killmen, which I just found brand-new, unopened at Vintage Vinyl. That is almost non-existent now when you buy it on the Internet. They are actually a St. Louis band as well, and that album was recorded by Steve Albini. Full circle. [Laughs]
What's the craziest experience you've had in the Conformists? That's a throwback actually. The craziest experience I've had in The Conformists was [when] we were nominated for a Riverfront Times Music Award in 2001. We were nominated but not asked to play the showcase. So, we rented a flatbed truck and a power generator and showed up anyway. We parked in the bank parking lot in the Loop right next to Vintage Vinyl. [We] parked the truck there, fired up the power generator, and then played our entire set between the other bands that were playing outdoors. Then [we] proceeded to drive up and down Delmar on the back of the truck still playing music. [Laughs]
That's awesome! Do you think bands twenty years from now will still release albums? I will say yes, because vinyl went through its heyday and then fell off, but it never disappeared. You had 8-tracks and cassettes come and go. CDs are here now, but they are going away to make room for the new digital recording age. Vinyl is still there. Even when it became less popular, it never went away. I think that in the future, most likely, vinyl is going to be a staple.