(New albums are typically released on Tuesdays, i.e., today. What can you spend your hard-earned pennies on this week? Find out below.)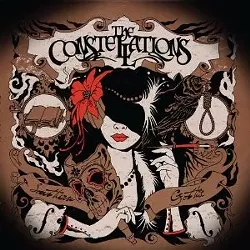 The Constellations' Southern Gothic
*Chemical Brothers, Further The Brothers' seventh album is an elaborate audio/visual project, with "interactive" videos accompanying each track. You can stream Further via NPR's First Listen series.
*The Constellations, Southern Gothic The groovy rock-hop group's new record features Cee-Lo and Asher Roth. You can stream it here.
*Danzig, Deth Red Sabaoth Guitarist Tommy Victor (of Prong and Ministry) and drummer Johnny Kelly (of Type O Negative and Seventh Void) contributed to Danzig's latest album, which is available to stream in full via AOL Music. In a news item on Blabbermouth, Glenn Danzig says of the new album, "I think that fans will really dig this new album. I've been told several times that the album has a cool vitality to it, that it sounds energized, and I got that feeling when I was recording it. I wanted to have an organic sound, bigger and thicker, so I went out and bought some 1970's Kustom tuck 'n roll bass amps to play some of the guitar parts through. You'll hear real reverb, real tremolo on this album, which sounds completely different than the stuff that's done with computer chips."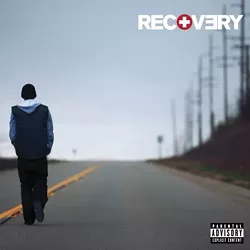 *Eminem, Recovery Says the blog onethirtybpm: "Early rumblings are that this is a return-to-form for the MC whose last couple of albums, Eminem himself has acknowledged, have been sub-par." You can stream Recovery and make your own judgment here.
*Derek Trucks Band, Roadsongs Roadsongs is a live double album featuring songs recorded at Chicago's Park West. You can check out two of the live tracks here.
*Front Line Assembly, Improvised. Electronic. Device. A review on Franktikmag.com reads: "Improvised.Electronic.Device. is a record that can only be described as a sextacy dance revolution. Pumping out synth heavy tracks that will have your body moving like a snake going in for the kill, Front Line Assembly delivers some awesome dark rave style deliciousness with this new record." Stream the new album here.
*Macy Gray, The Sellout It's been over a decade since Macy Gray's debut, and she's still struggling to find the proper backdrop for her one-of-a-kind, raspy voice. Has a three year hiatus and (yet another) label swap helped? Listen to The Sellout here.
*Herbie Hancock, The Imagine Project Herbie Hancock's latest release is an album and film project composed of partnerships with many other artists, including Dave Matthews, Anoushka Shankar, Jeff Beck, the Chieftains, John Legend, India.Arie, Seal, Pink, Juanes, Derek Trucks, Susan Tedeschi, Chaka Khan, K'Naan, Wayne Shorter, James Morrison and Lisa Hannigan. A statement on Hancock's website reads: "The album and film stands [sic], on one level, as powerful testaments for the goals of world peace, humanity and tolerance, and respect for our planet, but The Imagine Project shall remain at its core entertainment content that is creatively and emotionally deeply fulfulling." Preview songs here.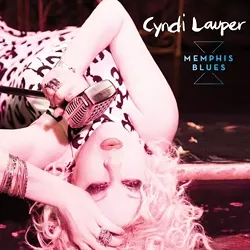 Cyndi Lauper's Memphis Blues
*Cyndi Lauper, Memphis Blues On her latest record, the pop princess turns over a new leaf; the album is completely comprised of classic blues covers. Lauper reimagines songs by Allen Toussaint, B.B. King and Charlie Musselwhite, to name a few.
*Kele Okereke (of Bloc Party), The Boxer When asked if his solo sound would resemble that of Bloc Party, Okereke explained to the NME, "I've said from the beginning I'm into dance. It gets me excited, and I think this record is going to go some way to prove that to people, hopefully." Check out Kele Okereke's music here.
*Ozzy Osbourne, Scream Check out Osbourne's latest effort, streaming in its entirety, here.
The Roots' How I Got Over
*The Roots, How I Got Over The Roots got help from indie rockers Joanna Newsom and Jim James for the newest release. Check out the result here.
*Sia, We Are Born Listen to six tracks from Sia's new album on her official site.
*Stars, The Five Ghosts Check out The Five Ghosts here.
*Uffie, Sex Dreams & Denim Jeans Sex Dreams' first single, "Pop the Glock," was originally released in 2006 to much acclaim in the underground electronica world. In addition to her work with other artists -- most notably 2007's collaboration with Justice for "Tthhee Ppaarrttyy" -- the single created much anticipation for her debut album (partially streaming here), nearly four years later.
*The official video for "Pop the Glock":