Jon Scorfina
Joe Schwab of Euclid Records has a cooler basement than you do.
Euclid Records owner Joe Schwab has made his living off of vinyl for nearly 30 years. Though he continues to buy thousands of records each year, his collection is only what rotates through the store; he long ago gave up a personal collection to raise a family. His biggest goal is to open a second store in New Orleans by the end of summer 2010. We met in the basement of Euclid Records, which is a catacomb of catalogued LPs, and discussed the controversial decision to open a new record store, the loss of the album format and the butcher cover of Yesterday and Today.
Last Collector Standing: A lot of people might think it's crazy to open a new record store in 2010, especially in New Orleans, a city that recently was devastated by Katrina and whose economy has been drastically affected by the recent BP oil spill. How and why did you decide to open the Euclid Records in New Orleans?
Joe Schwab: Well, a couple things. First of all, it kind of fell into place, as far as the personnel. I had two people I knew who were experienced record dealers who had contacted me. They were saying they were going to open a store. As it turned out, I went into it with them.
The thing about New Orleans is it's first and foremost a music town, [and] they support local businesses. Those two things are really important to me.
The neighborhood that we're setting up in is the Bywater area. It's the right kind of demographic. It's artists and musicians. It's very much a neighborhood record store, kind of like what we have in Webster. It's certainly an artistic community; a hipster area that's up and coming. We want to be at the forefront of that.
At the same time, we are helping to resurrect the ninth ward as well. Although, the Bywater is considered the area that is "the sliver by the river," which is the part of the ninth ward that really wasn't devastated by the flood. We've got probably a fifteen- to eighteen-hundred-square-foot store. It's primarily going to be vinyl. We'll do some local CDs, but it's going to [mainly] be new and used vinyl.
When you first started buying records, did you ever think that one day you would be the owner of multiple record stores? I don't know. [Laughs] Yeah, it was a passion, and I really figured I'd be doing something that had to do with music. I always frequented a number of record stores back when I was a kid, in the early '70s. I spent a lot of time in the West End buying records from Pseudonym and Akoshic. When Euclid Records started, that was the same spot that Akoshic was in. That was a cool thing for me. I frequented all of the other independent stores that were around back then. I was an addict.
When did you first get into music, and what was the first album you ever bought? I got into music probably with the Beatles on Ed Sullivan. I came from a family where everybody listened to something different. My mom listened to jazz. My brother listened to old-time-y country and folk. I had a sister who listened to top 40 rock & roll, and a sister who listened to R&B. I had it coming from all directions, and I liked all of it. Because of that, I had a pretty well-rounded education on different kinds of music.
The first real record that I owned was Beatles VI, which I loved so much I took it outside to play with me when I was six years old, and it warped. [So] I put it back out in the sun to warp [it] back. It was a beautiful thing (laughs). The first record I bought from my own money was Janis Joplin, Pearl.
A lot of people I've talked to described music as being more disposable now. Considering the story you just told me about your Beatles VI album, do you think the experience of music is the same now as it was for past generations? Yeah, [music] is an instinctive thing. Whether you were listening to Louis Armstrong back in the '20s or the National nowadays, it's the same thing. Music comes from two places: your heart and your head.
I don't think the music is ever disposable, but the formats are. MP3s are a click away from the recycle bin on your desktop. The beauty of the record has to do with the artwork, liner notes, reading the lyrics. There is just a real beauty to the packaging. CDs really lost that. The artwork was too small. The packaging was boring. I think that's part of the passion of buying records is the art of it. That's kind of indisposable, whereas having the album cover pop up even smaller on your iPod just doesn't mean anything anymore.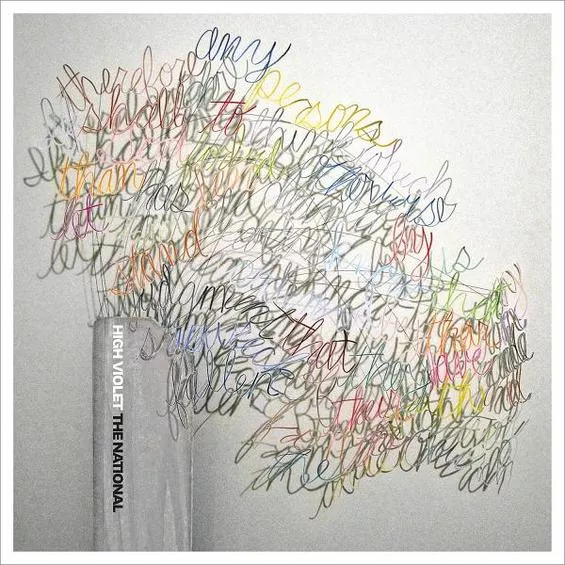 To me, the one thing that we've lost over the years is the album format. Right now we're living in a "singles" world. We've lost that sequencing, the artist telling the whole story. This is real post-Sgt. Pepper stuff. Sgt. Pepper was one album that tied the songs together. For example, Rolling Stones albums before that would have maybe a third of it covers. Then suddenly when Sgt. Pepper came out the covers weren't happening. There were more originals and more songs that segued into each other. There was a real beauty to it that got lost with the CD. There was still a long-play format, but some of them were 70 minutes. That's a lot to take in at one time. When you [only] had a twenty-minute side of music you could just obsess with that.
There're a lot of one-hit wonders coming out now, because it's just the song. They've become very one-dimensional. You just remember them for that one song, whereas an album... there's more depth to that.
Format aside; do you think a band like the National, that you mentioned earlier, could have a life span like the Beatles, solely judging them on their music? I suppose so, but are you going to have that same kind of popularity? There are just fewer and fewer sales of these long plays. I think it's harder, but it's always possible. There are still bands that do the album format quite well. I don't think it's ever going to be the same, unless the LP format comes back. It's just an era thing. We're back to the 45. We're back to the single [but] without the b-side. A lot of times the [musicians] in the '50s would have a rocker on one side and a ballad on the other. You would get both sides of the artist. [Now] you don't really get that, and that's why I say it's sort of become one-dimensional. You hear one song, and you don't hear anymore. That's what makes them disposable.
What's the most you've sold a record for out of a brink & mortar record store That's hard to say. I always try to keep a copy of the butcher cover of The Beatles' Yesterday and Today. Those usually sell for anywhere for $500 or $1000, depending on the status.
Weren't the U.S. editions printed out of a place near St. Louis? Jacksonville, Illinois. I think there are three, maybe four Capitol plants [one of which was in Jacksonville]. I'm not positive, but they all shipped out of those Capitol plants and were returned there for the pasteover.
As Euclid Records' owner, how many records do you estimate you own? In the store? At least... half a million?
Have you ever sat down and thought to yourself, "I own half a million records. How am I going to have time to listen to all this?" [Big laugh] Well, I'm not going to listen to them. I'm going to sell them, and if someone is passionate about [records], we'll try to find them.