Each year, the Tivoli Theatre hosts the St. Louis Filmmaker Showcase, a film fest packed with workshops, lectures and films of all genres and lengths from local filmmakers.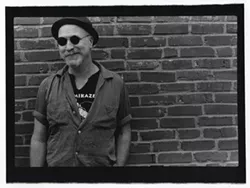 bobreuterstl.com
Bob Reuter
This year, local visual art and music hold a strong presence in the films.
Over a year ago, we told you about a documentary short in the works that tells the story of one of St. Louis' finest storytellers -- through not only his songs, but photographs and essays as well -- Bob Reuter. The name of the film is Broken and Wonderful, and it's being grouped with two other shorts and one feature-length documentary for its showing at 4:30 p.m. on Sunday, July 18.
*Trailer for Broken and Wonderful, directed by Josh Rolens
mojooverload | MySpace Music Videos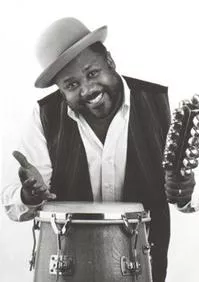 stlouis.broadwayworld.com
The late Blake Travis
The Tao Of Blake, one of the short films showing with Broken and Wonderful, is a documentary on another St. Louis musician, actor and storyteller. Blake Travis, who passed away in February of this year, is featured in this short film directed by Kathy Corley (which is actually an extended sneak preview for the forthcoming full-length documentary).
The Roof is on Fire (a 60 minute history of the Wabash Triangle Cafe's poetry slams) and Ernest Trova (which profiles the artist of the same name) will share a time slot with the aforementioned films.
Later that evening, a six-minute music video directed by M. Pitzer for the song "Just a Memory" (by local band Final Veil) will be showing. The full schedule of events is listed here (scroll down). Advance tickets are scheduled to go on sale by July 1.