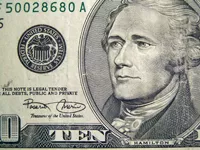 Spend me wisely, St. Louisans. Spend me wisely.
You'll have to move fast to catch everything going down in Mound City this weekend. We've got races on bikes and in soap box cars, Wiccans, heartache, and horror, plus the U.S. soccer team going up against our one-time colonial oppressors!
16th Annual Central West End Taste and Art Fair (Friday and Saturday)
Stroll down Euclid and sample the food and drinks of 18 of the restaurants in the CWE while over 50 regional artists showcase their work and some of the shorts from the Saint Louis Film Festival play. Musicians will also be on hand, performing from 6-10 on Friday evening and 11-10 on Saturday. For a full line-up of events,
visit the event page.
Museum of Broken Relationships (opens Friday)
Among the best of the Croatian traveling museums, the Museum of Broken Relationships is setting up in the St. Louis Public Library this Friday, featuring anonymously donated tokens from romances gone cold. The free reception begins at 6 and the collaborative pity party runs through June 27.
Alison Sieloff has a full preview.
PrideFest Kickoff Party (Friday)
Pridefest is still a few weeks away, but their kick-off, "Out in the Open," at the Mad Art Gallery should be enough to hold you over. Admission starts at $10 and gives you access to a fashion show, auction, and free drinks.
Read on for more info.
Hausu at Webster University (Friday-Sunday)
Reviewer Mark Fischer says of this Japanese horror flick that, "[Director] Obayashi modeled his film on a stream of consciousness ghost story narrated by his eleven-year-old daughter, and created a sugar-high, effects-saturated midnight movie pileup that delivers the missing link between
Kwaidan
and
Pee-wee's Playhouse
." We're sold. The movie is playing at Moore Auditorium at 7:30 Tickets are $5-6.
Click for more info.
St. Louis Pagan Picnic (Saturday and Sunday)
Billed as "the premier pagan event in the Midwest," this year's Pagan Picnic at Tower Grove Park features a packed schedule (conveniently organizing events as "elemental, ritual, baldric, or kidzone") including music, tarot reading, magical jewelry, and chant writing.
Their website has everything you need to know