From 2 p.m. until the wee hours of the night, the St. Louis Underground Music (S.L.U.M.) Festival invaded Atomic Cowboy. Breakdancing battles, art, DJ battles -- and, of course, plenty of performances from movers and shakers in the local hip-hop/rap/DJ community -- marked the day. Jon Gitchoff went to the festivities and snagged these photos. Calvin Cox's review/recap coming in a separate post.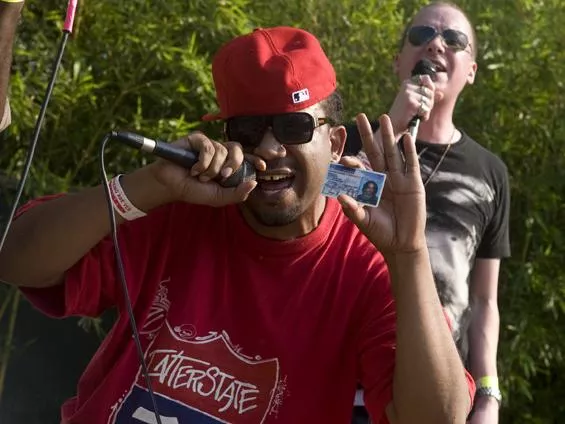 Jon Gitchoff
Joe Bridges trying his best to get his name out there, literally.
Jon Gitchoff
DJ Needles supplies the mix for the breakdancing battles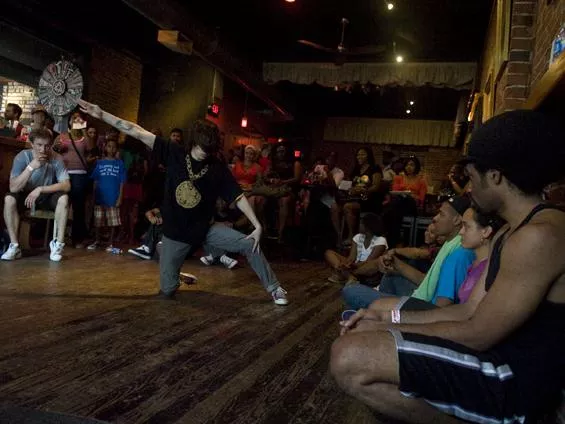 Jon Gitchoff
Breakdancing battles took place in the main room of Atomic Cowboy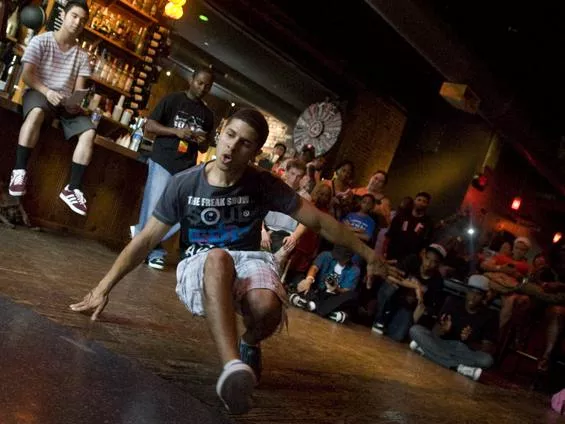 Jon Gitchoff
More breakdancing battles.
Jon Gitchoff
Corey Black on the Fox Hole stage
Jon Gitchoff
Ray Goss on outside stage of Atomic Cowboy.
Jon Gitchoff
The most beautiful boombox our photographer has have ever seen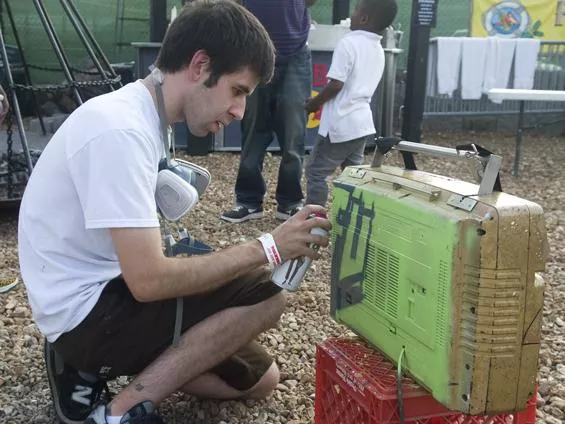 Jon Gitchoff
The previously mentioned boombox getting an upgrade, courtesy of Art Dimensions
Jon Gitchoff
Tef Poe performing on the Fox Hole stage
Jon Gitchoff
Pandelerium on the outside stage of the Atomic Cowboy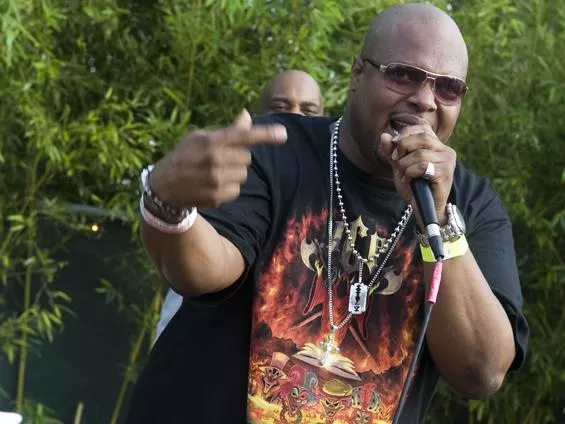 Jon Gitchoff
Yes, among the new remixes of the new Kanye single and Drake references, even ICP was represented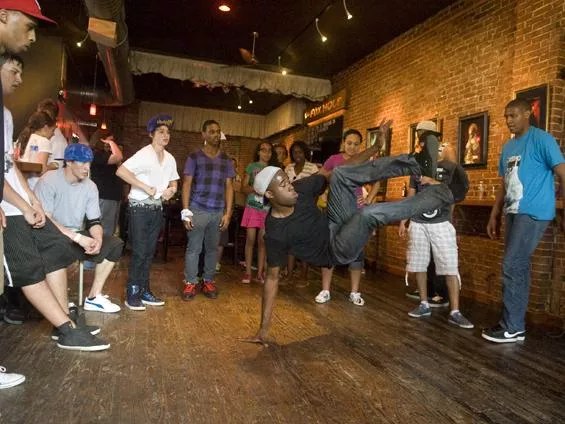 Jon Gitchoff
More breakdancing fun.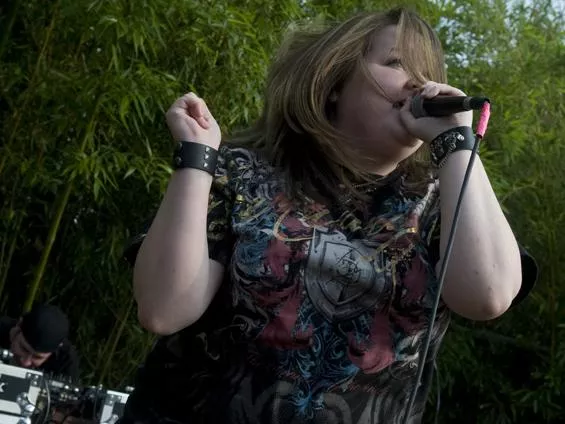 Jon Gitchoff
Skiddalz performs on Atomic Cowboy outdoor stage
Jon Gitchoff
S.L.U.M. Fest merchandise
Jon Gitchoff
More performers at the Fox Hole