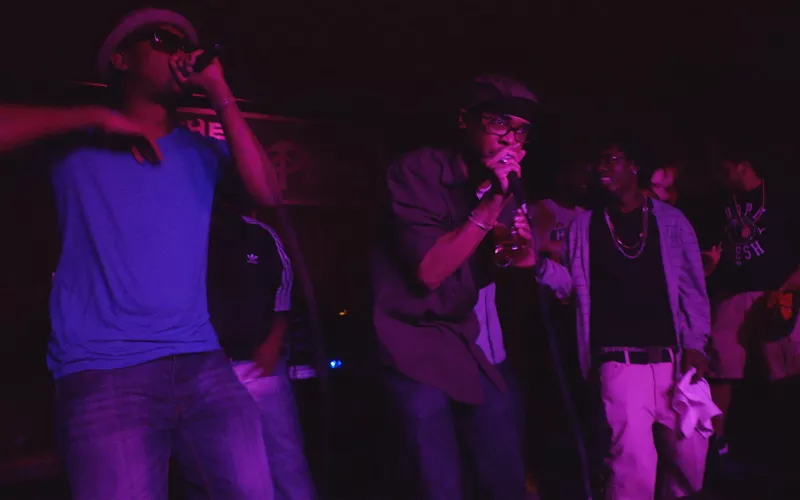 photo by Keegan Hamilton
Rockwell Knuckles and co. closed it down Friday night at the Gramophone
Last week on A to Z we
previewed
St. Louis to Atlanta transplant Gotta Be Karim's Friday night homecoming show at the Gramophone.
If you were wise enough to attend you know that it ended up being a wild time that featured performances from a half-dozen different members of The Force, including Rockwell Knuckles, Black Spade Vandalyzm, Family Affair, Tef Poe and Atlanta's own Sean Falyon.
Here's some photographic evidence of the awesomeness: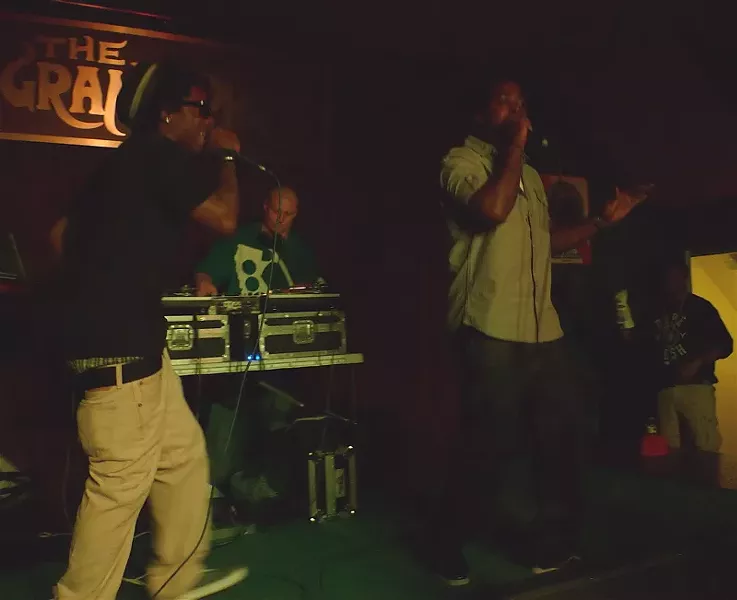 Keegan Hamilton
Family Affair kicked things off with new material from their forthcoming release "Welcome to the Underground"
Keegan Hamilton
Sean Falyon was the guest star from Atlanta.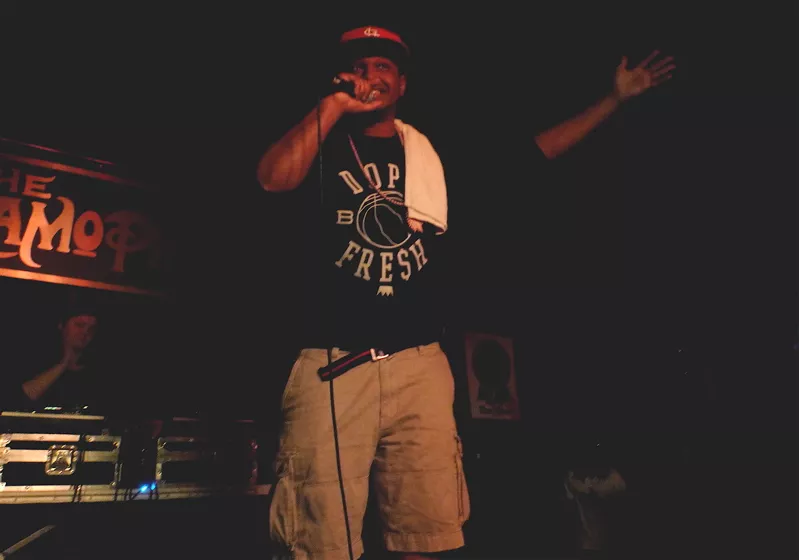 Keegan Hamilton
Vandalyzm was in rare form Friday night
Keegan Hamilton
In fact, Vandalyzm was was eye-poppingly good.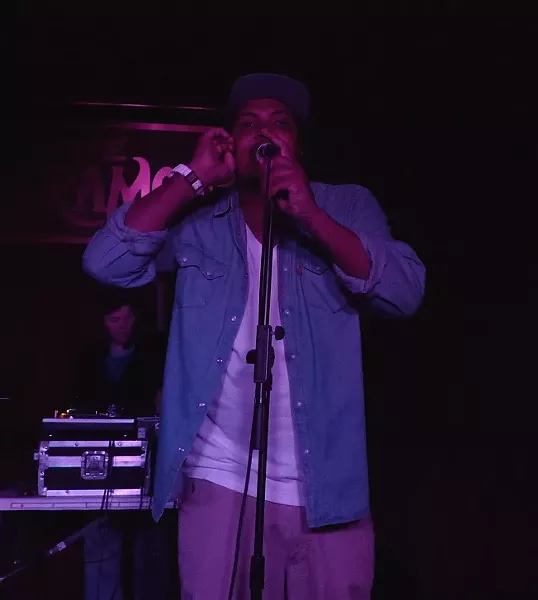 Keegan Hamilton
Black Spade started off soulful
Keegan Hamilton
Spade brought some friends on stage and rocked out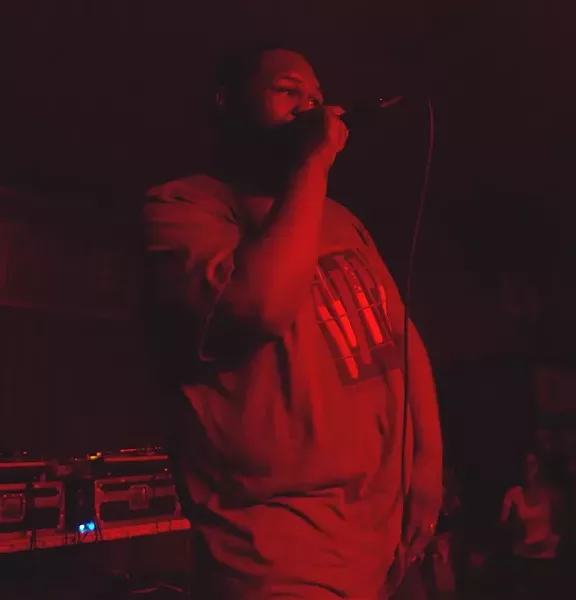 Keegan Hamilton
Gotta Be Karim was all about his new album, "Bullets and Books"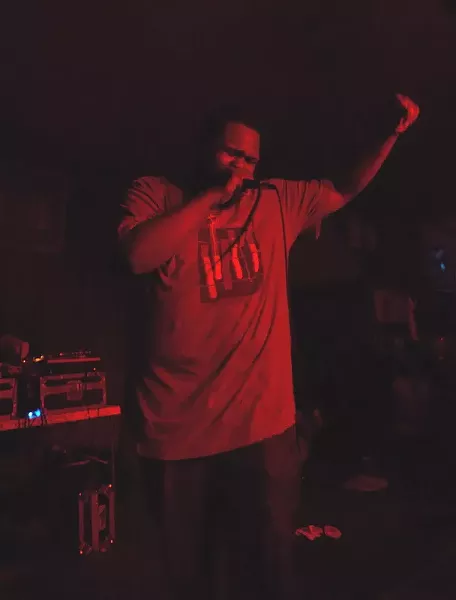 Keegan Hamilton
Gotta Be gives it a fist pump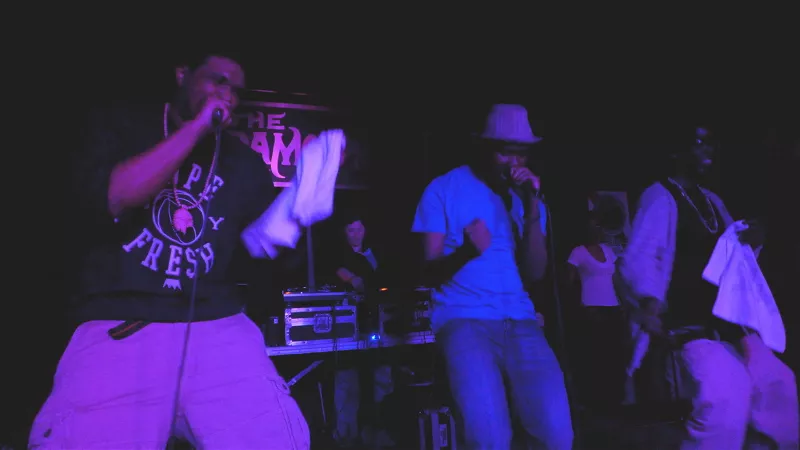 Keegan Hamilton
The Force took the stage at the end, and Tef Poe almost stole the show performing "Show Stealers"