The weekend is here. Get out there. Tomorrow (Saturday) is supposed to be around 87 degrees, sunny and perfect for getting a sunburn. You welcome it, after this long stretch of overcast skies and rain, don't you? Of course you do. Here are our ten suggestions for weekend entertainment that cost less than $10. Looking for live music? Check out the St. Louis weekend concert calendar.
Setting the Mood: The Artful Table at Craft Alliance (Opens Friday) Setting the Mood: The Artful Table is a new exhibition at the Craft Alliance (6640 Delmar Boulevard, University City; or www.craftalliance.org). Alison Sieloff writes: "Artists were challenged to create beautiful objects for the table setting, and they responded with a whimsical teapot disguised as tree stump complete with a bird's nest, sleek metallic tea infusers that look like scientific equipment, and a dazzling assortment of platters and chargers." It opens Friday and is free for all to attend. Read the rest of Sieloff's preview of Setting the Mood: The Artful Table.
Bam! Pow! Zap!: Comic Art and Storyboarding at the Foundry Art Centre (Opens Friday) "Bam! Pow! Zap!: Comic Art and Storyboarding harkens back to the campy impressions overly defensive comic academics have long been trying to escape, but the exclamations are well deserved now that the art world has come to recognize comics as a unique sequential art form," writes Mark Fischer in his preview of this new exhibition that opens Friday. "This pulse-pounding exhibit of comic and comic-influenced work busts wide-open with a free public reception from 6 to 9 p.m. Friday, May 21, at the Foundry Art Centre (520 North Main Center, St. Charles; 636-255-0270 or www.foundryartcentre.org). Bam! Pow! Zap! remains up through Thursday, July 1; the gallery is open Tuesday through Sunday."
Dave Stone Trio at Mangia Italiano (Friday) "Thanks in large part to his weekly stint at Mangia Italiano, saxophonist Dave Stone is something of a south-side saint, a bespectacled hero of the horn and a favorite of South Grand dwellers," writes Christian Schaeffer about this weekly jazz night at Mangia on South Grand. If you're 21, see them live after 10 p.m. at the new smoke-free Mangia. It's free, but you might be tempted to buy a drink or three. Continue reading about Dave Stone Trio at Mangia.
Zootennial at the Saint Louis Zoo (Opened May 15) One of the great things about the Saint Louis Zoo is that it is open and free to the public. It's been free for 100 years. Paul Friswold writes of the zoo's centennial: "To celebrate this momentous occasion, the zoo presents Zootennial, a retrospective exhibition that looks back on the amazing people and animals that have made the zoo a world-class institution. Housed in the 1917 Elephant House (right next to the Bird House), Zootennial offers you the chance to watch clips from Mutual of Omaha's Wild Kingdom show hosted by zoo director Marlin Perkins, see beloved old friend Phil the gorilla once again, meet Siegfried the walrus (Phil's predecessor as "zoo's most popular animal") and enjoy hundreds of donated photos taken by a century of zoo visitors. The exhibit officially opens on Saturday, May 15, and admission is free." Read more of Friswold's Zootennial preview here.
The Orange Peels at Off Broadway (Saturday) Sunnyvale, California's the Orange Peels play Off Broadway for $8 to $11 on Saturday night. Roy Kasten writes of the pop group: "Ultimately, the band succeeds because of its melodies, as it should be with modern pop; the Orange Peels squeezes out every last drop of sunshine from even the simplest of tunes." Continue reading Kasten's preview of the Orange Peels at Off Broadway.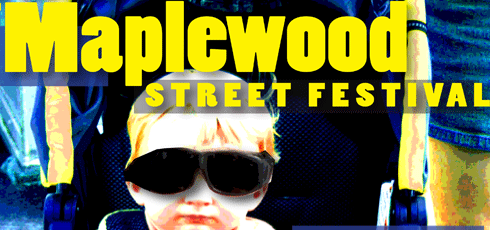 Taste of Maplewood at Manchester Avenue and Sutton Boulevard (Saturday) "From noon to 9 p.m. Saturday, Sutton Boulevard is closed off to cars, trucks and roving gangs of zombies, making the quaint stretch a pedestrian-only zone," writes Brooke Foster of this annual community festival. "This open-air market will offer food from area restaurants (always a good bet, considering how many great eateries call downtown Maplewood home), plus wares from boutique retail shops. Adding to the festive atmosphere is a full schedule of live entertainment." It's free. Continue reading Foster's preview of Taste of Maplewood.
Chris Ruest at Blues City Deli (Saturday) Chris Ruest, the Bustini, Texas-based blues guitarist (MySpace) plays three shows in St. Louis this weekend. On Friday, his gig is at 1860 Saloon in Soulard. Then on Saturday afternoon, he plays the Benton Park-based Blues City Deli (2438 McNair Avenue) at 1 p.m. However, you may want to show up early -- there's going to be a Schlafly beer tasting, as well as Billy Goat Chips to help you work up a thirst. That begins at noon. Admission is free. If you miss the free fun at Blues City Deli, head to Beale on Broadway at 9:30 p.m. Saturday night for his final gig here, before he heads to Austin on Sunday. Here's a Facebook event page with more details.
As the Tables Turn with the Basement Sound System at Atomic Cowboy (Saturday) Local DJs Mahf, Uptown, DeadasDisco, Spec, Who, SirCuz, DoubleAJent, Splitface, Dee Jaizen and more provide the music at the Fox Hole venue adjacent to the Atomic Cowboy on Saturday night. It's just $5. The party runs from 10 p.m. to 3 a.m. As for the musical genres, this description on the event's Facebook page sums it up: "Be prepared for Funk, Soul, Downtempo, Hip Hop, Dub Step, Electro, House, Top 40, Mash-ups, 60's, 70's, 80's, 90's, PARTY ROCK! Something for everyone!"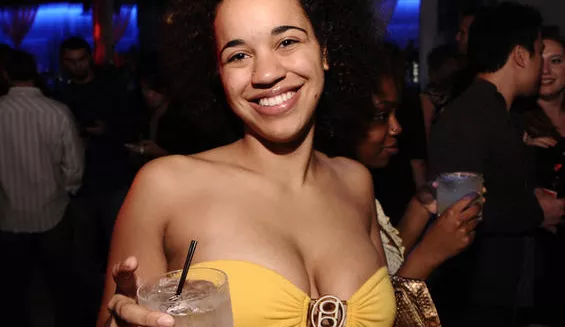 At Lure on Saturday, a drink will cost you $3. And there's no cover charge if you show up early enough.
3Some Saturday at Lure Nightclub (Saturday) You know the economy is in the pooper -- albeit desperately trying to dig its fingernails into the slick white porcelain -- when the nightclub crowd begins admitting it. After all, this is the scene with a rep about being fabulous, that still frequently uses the phrase "make it rain" and some members of which still boast of bottle service and VIP access. So, it's refreshing that Lure Nightclub (1204 Washington Avenue) has rolled out this weekly feature: "3Some Saturdays: The new affordable way to go out to a nightclub downtown at night!" The skinny: There's no cover before 10 p.m., and shots, drinks and glasses of beer are all just $3. Here's the event's Facebook page.
Models pose for artists at a Dr. Sketchy's session.
Dr. Sketchy's Raunchabilly Roundup at Evil Prints (Sunday) This regular drawing session/art class runs from 7 p.m. to 10 p.m. Sunday at Evil Prints (814 South Vandeventer Avenue), the studio of Tom Huck (a frequent artist for the Riverfront Times and the man behind our pick for best concert poster of 2009.) Check out this video from a previous Dr. Sketchy's session (safe for work.) Admission is just $6. Check out the event's Facebook page for more details.