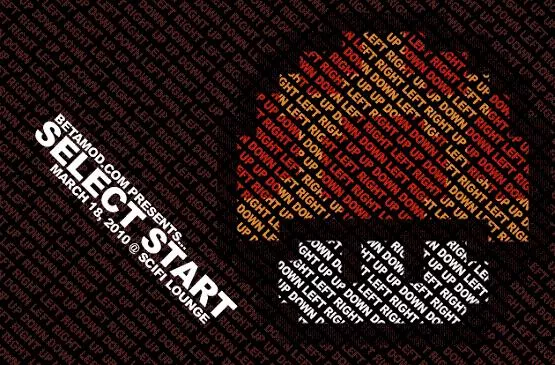 The local netlabel Betamod has been hosting releases from St. Louis' chiptune, 8-bit and electro artists (or, as they call it, "saving mankind") since 2005. When you visit their website, you can browse their releases, peruse artwork, read press releases and comments fans have left -- and download tons of free music. You see, every artist on the label shares their work at no charge -- no exceptions.
The gesture is appropriate. The electro/chiptune/glitch/breaks scene is very online-oriented, by design. After all, the rampant sampling doesn't allow much opportunity for legal sale, and free and easy sharing seems to complement the viral nature of that scene. If you search for "Betamod," on the 'net, you'll not only find their site, artist and events, but you'll encounter a lot of praises being sung in Betamod's name by fans -- locally and nationally.
In recent times, Betamod's focus has shifted toward planning and hosting massive dance parties. The most recent of these events was called "Select Start: The 8-bit Party!" The event featured six of the region's biggest names in 8-bit mixing, and console and arcade video games littered the venue (provided by the Sci-Fi Lounge, where the event was held).
Betamod's next event promises to be even bigger, as DJs Rainbowdragoneyes, Nonfinite, Fake Brad, Player Two, Bit Bare, Shit Bird and DJ Tapes are all on the bill. Just $7 gets you a space-themed evening backed by local 8-bit beats -- which will surely power up for your Friday night.
The details: 8 p.m. Friday, May 21. 2720 Cherokee 2720 Cherokee Street. 21-plus: $7. 18-plus: $10