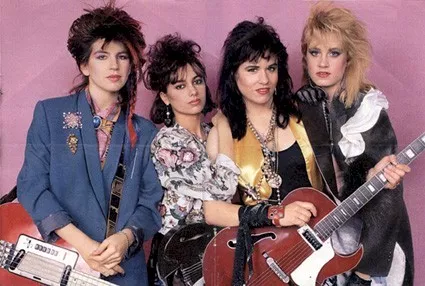 The Go-Go's vs The Bangles at That 80's Club (Friday)
On Friday night, the final '80s pop star showdown takes place at Rue 13. Each Friday in April, That '80s Club DJs have pitted the music of two '80s icons against each other, and since
the Bangles are due to come to St. Louis on Sunday
, it just seems appropriate to feature them tonight. Brush up on your Bangles lyrics, but don't forget about the Go-Go's either. (Sadly, the Go-Go's farewell tour is this summer -- and it's not coming to St. Louis.) Cover is $4 before 10 p.m. and $6 afterward. The music goes until 3 a.m. and the party is open to those 21 and older. Starts at 9 p.m. Here's the
Facebook page for That '80s Club
.
Courtesy of Cameron Fuller
From the Collection of the Institute for the Perpetuation of Imaginal Processes, 2010.
Great Rivers Biennial at the Contemporary Art Museum (Friday)
As Paul Friswold notes in this week's paper, "The Great Rivers Biennial provides three local artists the chance to mount an exhibition of their work at a major institution, namely, Contemporary Art Museum St. Louis (3750 Washington Boulevard). This fourth installment of the program features a trio of artists who have admirably risen to the occasion." The Great Rivers Biennial opens with a public reception from 7 to 9 p.m. Friday, April 30. The work remains up through Sunday, August 8, and the Contemporary is open Wednesday through Sunday. Admission is
free on opening night
, Wednesday and Saturday, and $3 to $5 all other days.
Friswold's preview has more information about the artists at the Great Rivers Biennial.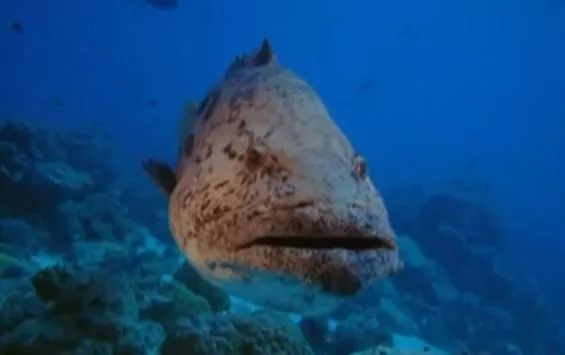 Under The Sea at Saint Louis Science Center OMNIMAX Theater (Friday)
Today is the last screening of
Under the Sea
, at the Saint Louis Science Center's OMNIMAX Theater (5050 Oakland Avenue). Narrated by Jim Carrey, this film explores faraway oceans and shows us a world we could never imagine from our landlocked position -- or even from our sandy beach towels. Tickets to take the plunge cost $7 to $8.
More info on Under The Sea can be found here.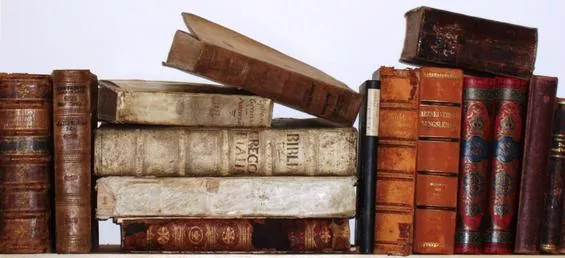 Greater St. Louis Book Fair at West County Center
(All Weekend)
The Greater St. Louis Book Fair, held in the east parking garage of Macy's at West County Center (I-270 and Manchester Road, Des Peres) is open from 10 a.m. to 9:30 p.m. Friday and Saturday, and 11 a.m. to 6 p.m. Sunday (April 29 through May 2). Admission is free, and most books are priced between $1 and $5.
Check out Alison Sieloff's preview for more info on the book fair.
DinoQuest at Missouri Botanical Garden (Saturday)
Head to the Missouri Botanical Garden (4344 Shaw Boulevard) May 1 for DinoQuest, the new exhibit inside the Climatron. As Christian Schaeffer puts it, "Various lifelike dino statues will be placed throughout the Climatron, from the mighty T. rex to the tiny but sharp-toothed Bambiraptor. The adjoining Brookings Interpretative Center continues the experience with artifacts, presentations and even a prop from
Jurassic Park III
(no, it's not
William H. Macy's mustache
)." DinoQuest opens Saturday, May 1, and continues through Sunday, October 3. Admission for St. Louis County and City residents is free until noon, and only $4 thereafter.
Schaeffer's preview has more info about DinoQuest.
Brea McAnally
Brea McAnally will paint a mural on a building that will slowly expand and become something else as time marches on. Cause + Time opens with a free public reception from 6 to 9 p.m. Saturday
Cause + Time at Luminary Center for the Arts (Saturday)
Says Paul Friswold: "Paintings and sculptures appear to be static objects, but time is most assuredly having its way with the artwork. Pigments fade, canvas dries and cracks, even stone erodes and crumbles given enough time. The five artists participating in
Cause + Time
, the new exhibition at the Luminary Center for the Arts (4900 Reber Place), each incorporate time as another medium in the finished piece."
Cause + Time
opens with a free public reception from 6 to 9 p.m. Saturday, May 1. The Luminary Center is open Wednesday through Saturday, and the work remains on display through Saturday, June 26. Admission is free.
Friswold's preview has more info about the artists at Cause + Time.
Jumbling Towers at The Firebird (Saturday)
Christian Schaeffer sat down with local indie rockers Jumbling Towers this week. He introduces the piece like so: "After a long absence, Jumbling Towers is again gracing St. Louis stages with its hypnotic, carnivalesque indie rock. Singer, pianist and guitarist Joe DeBoer's vocal style is at turns manic, petulant, overwrought and seductive, but his suggestive, richly detailed lyrics assure that the band's songs go well beyond posturing." Jumbling Towers performs at The Firebird (2706 Olive Street) Saturday May 1, at 9 p.m. The cover is $7.
Schaeffer's interview has more info about the band and its new album.


Glory Daze Featuring Franki Chan at The Gramophone (Saturday)
If you read
our interview with Franki Chan
already, you know that the DJ is a big fan of
X-Men
and
Spiderman
and
The Avengers
. On Saturday he brings his IHEARTCOMIX (now the name makes sense, right?) show to the Gramophone. It's $5 for ladies at the door and (sorry guys) $7 for guys. Tickets are also just $5 if you order through the
Gramophone website
. The event begins at 8 p.m. and runs to 3 a.m. More details about the party are on this
Facebook page
.
Watch the Kentucky Derby (Saturday)
It's called
the most exciting two minutes in sports
for a reason -- all that pent-up excitement, hype and anticipation, not to mention the loads of cash bet upon the will of an animal to win a race -- and on Saturday you can watch the
Kentucky Derby
, most anywhere, for free. Post time (i.e. the time the race is set to begin) is at
5:04 p.m.
Numerous establishments in St. Louis are hosting parties, and even ones that aren't will surely be airing the race. The weather on Saturday in Louisville -- and in St. Louis -- is supposed to be rainy, so avoid the outdoor patios and instead watch the the fancy hats be rained upon (
Churchill Downs has a no umbrellas policy
) from the comfort of your local establishment.
Luehrs' Carnival at St. Louis Mills Mall (All Weekend)
Forget your video games, iPads and whatever electronic amusement devices were invented in the time it took you to read this far: If you want to have some good, cheap fun, look for a carnival. Hey, here's one now. Luehrs' Carnival set up its rides and midway in the parking lot of the St. Louis Mills Mall (5555 St. Louis Mills Boulevard) on Thursday, April 22. The old-fashioned fun continues every day through Sunday, May 2, barring bad weather. Admission is
free
, and ride tickets are
$1.50
.
Continue reading about the Luehrs' Carinval at St. Louis Mills.