(The number of chain-record stores nationwide has dwindled. However, St. Louis has become an unlikely safe haven for indie record shops -- and for DJs who prefer to spin the black circle instead of scrolling their iPods. In this new weekly column, we'll focus on personal portraits of St. Louis' record aficionados -- and the rooms where they store their treasures. Meet the last collectors standing. Know a collector who deserves the spotlight? Email us.)
Xeroxed zines may seem to be an outdated forum in the digital age, but for zine maker Ben Stegman, they're a great platform to discuss some of the freaky findings he has in his record collection. His controversial zine Freezerburn has been found at mom and pop shops and punk-rock toilets in St. Louis for nearly a decade now, debating everything from the relevance of Pitchfork to the tragedy of "Cookie" Thornton. The most recent issue was a free giveaway at Apop Records on National Record Store Day. We caught up with him after shopping for records at a new vinyl store he works for called Phono-Mode, and discussed his introduction into music through Rudimentary Pedi.
Last Collector Standing: What are some of the odder pieces in your record collection? Ben Stegman: The odder pieces in my record collection... I'd have to think about that.
Do you want to define oddness the way six million people would define odd, or as I would define odd? I figure my record collection is whatever's not on the radio, basically.
As far as strange pieces, one of my favorite records to play that doesn't sound like a record comes from Bobby Vomit. He is this guy who lives a couple of states up north [Indiana], and he has his own lathe-cutting machine. He would make records out of whatever object you had on you. He would take old records and spray paint a coating of whatever color over them. Then he would record conversations onto records without people even knowing and he would sell them at shows. It was just basic noise because the sound pick-up was terrible. You could play them on a record player, but they wouldn't sound like records. They were these bizarre art pieces, like playing a painting. I always found them to be pretty odd. They're great at parties.
That's one of the records that are odd to your standards? To my standards, probably. It's fun when you consider that you're playing something on a turntable, and it's kind of redefining not just what music is, but what the actually carrier of sound is. What the object itself is. What the record is. It breaks down the fourth or fifth barrier with those things.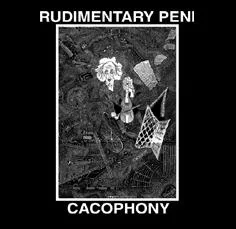 Is there a particular band that you heard and had an epiphany. and said, " I can't believe they sound this way?" Several! Maybe I'm easily pleased because every couple of years there is a band that makes me feel like I've never heard music before. It happened to me when I was in grade school and I first heard the Butthole Surfers. I wondered how anyone could be that freaky and make such freaky sounds. It certainly happened the first time I heard the Residents, the first time I heard Whitehouse.
Locust Abortion Technician by Butthole Surfers, Cruise by Whitehouse, Cacophony by Rudimentary Peni. All on vinyl. They were scored in that fashion.
What is it that compels you to collect something not along the mainstream lines? I never thought along mainstream lines. If that was ever a problem, that problem must have started way early on. I was raised hearing what everybody else heard on the radio. I guess I either got used to it a lot quicker, or I just wanted to hear something that no one else was hearing at the time. I was the kind of kid; I'm talking like five-year-old kid, who enjoyed the sound of cars going by, or of trains, or just conversations. To me, all of that was music. When I started hearing about composers like John Cage, or power electronics bands, or 20th-century avant garde composers who would use sound like that, it was a total revelation. I was like, "Music isn't just verse, chorus, verse." It is whatever you want to define it as. My definition towards most of life in general is something more esoteric, whatever stands outside of mainstream thought.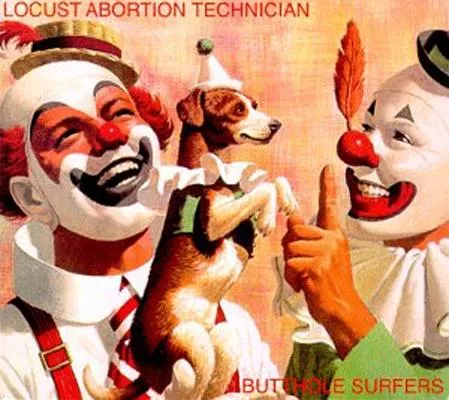 Do you think it is easy to collect that type of stuff? It's usually not because... getting back to music, for instance, and especially vinyl, you'll have Bing Crosby or somebody being very popular to a trillion people, and everybody can access that for that very reason. When you have something that maybe 30 people on the planet are into, you're going to have a harder time having records pressed and given up for mass distribution. So a lot of bands are putting these things out themselves. They would hand-number it. They would glue together the packaging in a very do-it-yourself, punk rock ethic. Except these aren't all punk kids; some of these people would be modern classical composers, or whomever else. They are doing something that they want to do, as opposed to doing something that other people want to hear them do.
On the flip side, what is the most mainstream record in your collection? [Long pause] Probably Beethoven's Fifth, as far as what everybody has heard.
You said you started listening to "sound" at around age five. When did you start listening to music as the popular consciousness defines it? Hearing it and realizing that it is popular music and there is a certain category for it? Or, when I started realizing that there is popular music out there, like when you hear a commercial jingle and it sticks with you for a few weeks, like when I first got a song stuck in my head?
Sure. Probably younger than that. I was aware of bands like the Beatles and the Stones going back as far as my memory goes. I was raised by a record nerd who happened to be into that type of stuff. So probably since I was a little embryo in the womb I was subjected to sounds that would get stuck in my head. I was aware just like everyone else is. For instance, The Beatles would write songs that a three-year-old could appreciate, because it is a melody that is going to be in your head no matter what age you are. From a very early age I would latch onto that, like I would latch on to commercial jingles, or simply lullabies.
Do you think your zine, Freezerburn, or zines in general are a good method of promoting music that wouldn't get heard otherwise? You can because they promote ideas. I'm not trying to say that I am a promoter of something that nobody else has thought. I think that the format itself is something that exists under the radar, and because of that you are going to see a lot less reporting of something that everybody has heard about.
You're not going to see Jay-Z featured in a 30-page Xeroxed zine done by some gutter punk. You're going to read about bands that you've probably never heard of, because this person wants to get the word out but without perhaps the financial means to do so. You're going to find the zine handed to you. I usually hand out my zines in person, if I can't sell them otherwise. It is the same thing with the shows I go to. A band will come to town and play a basement to as low as five people or to other bands who are playing that night. You know, a very limited audience.
I think [zines] are taking a popular format, something that is print. The printing press is something that has existed for several centuries, so it's something people are very familiar with, but you are doing it on a very low-budget small-scale level. What do you think the average readership of a zine, in particular a music zine, is? Probably as many copies [that] are made. If you make a hundred copies, you may find a hundred readers. If you exist on a slightly larger scale, like Maximum Rock n' Roll, then I'm sure you have several thousand readers. It's all in how you get it out to people.
I'm going to hit you with a hard one. Do you feel your opinion of a band that you would promote in Freezerburn would change if they became massively popular, and if they did would you continue to write about them? I would see it as a success in any capacity if a band that made good music that I've enjoyed is enjoyed by a lot of people. I think that is a very good thing, and I think that it is very selfish, or a very elitist attitude, for somebody to only want a band to be liked by five people. That sort of undermines the very purpose of doing something in a popular forum. It undermines mass communication itself because you are trying to reach a maximum number of people.
Now if a band completely sells-out, for instance, or if an intello-disco synth pop band suddenly became a New Order rip-off band, then that's different. If you water down your sound to reach a maximum number of people by basically sucking a whole lot more and being incredibly accessible, then I'm probably going to be less interested. If it's music I'm not interested in hearing, then I'm just going to ignore it.
Though, my basic attitude is the more the merrier, and if a subversive idea carries, then all the better for that idea to be interpreted by more people.