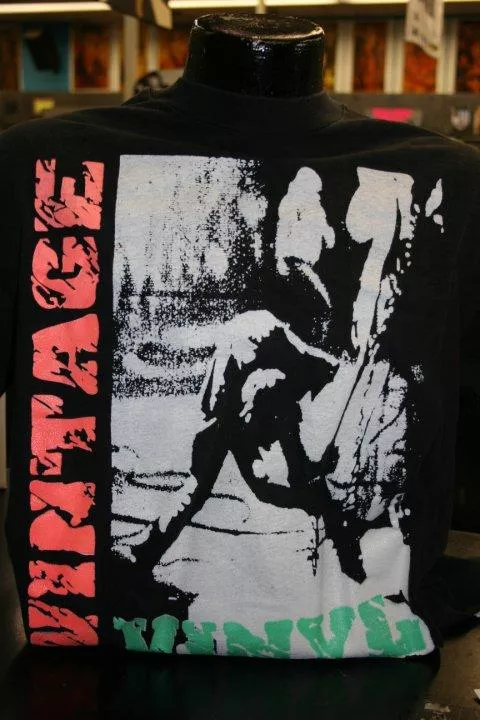 One of the many T-shirt designs up for potential reprint.
Everybody likes vintage T-shirts -- or vintage-looking replications of vintage T-shirts. After all, that's why the selection at most thrift stores is lame, why prices for the coveted small, soft tees are jacked up on eBay and (one of the reasons) why sites such as Threadless do booming business. Why the fascination? Nostalgia's a part of it, sure; humor's another aspect. And a cool design is also key.
That's where you come in: Vintage Vinyl has unearthed a stack of shirts sold throughout its history, and is asking people to "like" their favorite design in this photo album. The one with the most Facebook love will be reprinted in limited quantities. Get cracking!