[This contest is now closed! Congratulations to our winner, Matthew Denny!]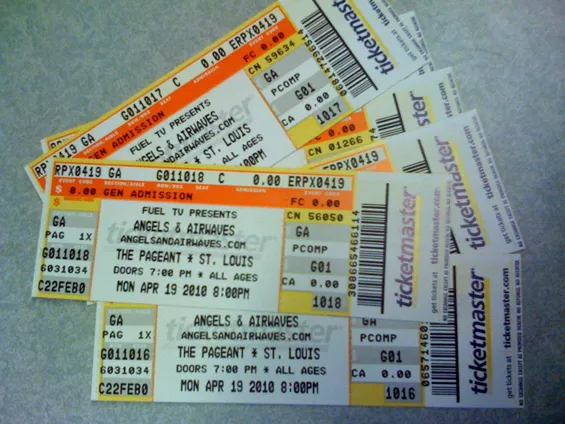 The ticket Gods have smiled upon A to Z again today: We have SIX tickets to give away to tonight's Angels & Airwaves/Say Anything show tonight at the Pageant! Angels & Airwaves is the epic rock band fronted by Blink 182's Tom DeLonge, while Say Anything is the genre-smashing group fronted by Max Bemis.
To enter: Leave who you'd take to the show -- your entire infield? your basketball team? your garage band? -- along with your full name and a valid email address. This is important, because we'll be choosing one winner at 3 p.m. sharp, and you'll have to get here to the RFT's offices and pick them up before 6 p.m. Good luck!
[Note: The best answer wins!]