Jon Scorfina
Rob Wagoner, of Bent, Adoring Heirs, Ultraman and Euclid Records fame
Rob Wagoner's record room is quite literally a room dedicated to collecting. Besides his massive 4000-piece record collection (which is painstakingly alphabetized with the loving help of his wife, Kim), his upstairs treasury houses a huge assortment of Simpsons action figures, hundreds of cult classic VHS tapes (not counting the thousands stored in his basement), and a collection of what he describes as, "the creepiest toys I can find at thrift stores." Collecting since his teens, Wagoner has worked in a number of different record stores all his life, and for the last four years has found himself as the new vinyl buyer and eBay store manager for Euclid Records.
He also famously played guitar in seminal '80s St. Louis punk groups White Suburban Youth and Ultraman with longtime friend Tim Jamison, and in the alternative-tinged Bent in the '90s. (That band reunited at last year's National Record Store Day at Euclid.) He is currently playing bass in his new band Adoring Heirs he formed with Fragile Porcelain Mice's Tim O'Saben, and you can catch them April 17 at this year's Record Store Day festivities at Euclid. We caught up with Rob and discussed everything from his introduction to punk rock to his collection of Claudine Longet LPs.
Last Collector Standing: What's your favorite record of all time? Rob Wagoner: Oh no. [puts head into hands] I can't decide that. Let's try something like, "What got me into collecting?"
Okay, do you remember the first record you bought? That "meant something"?
How about the first record you bought, and the first one that actually meant something to you? Umm...[somewhat reluctantly] The first one I bought was an 8-track of probably Rush's Hemispheres when I was ten years old. Something I was thinking about today is, what got me into collecting was, when I was in high school I was a real awkward, shy kid. I didn't have a lot of motivation for anything. When I was around fifteen I first heard the Clash. Something clicked right then. London Calling was probably the first Clash record I bought. It was real empowering and a real decisive moment. I knew right then what I was going to do. Really, the music made me feel like I belonged, and that I wasn't alone being kind of a misfit, weird kid.
I wanted to hear more and more and more, because it was a real kind of high hearing some of this stuff for the first time. I would read all the fanzines like Maximum Rock 'n Roll and go to all the record stores. I would ride my bike for an hour to Mr. Records, and buy Stranglers records and Damned records. It was real empowering. Like all good rock and metal and punk rock, it just makes you feel strong.
I just wanted to hear everything. So I would make trips to Wax Trax in Chicago, which is still the best record store I've seen. It got to be a real obsession.
Is there anything in particular to punk that drew you in, that is different than other styles of rock? I just think it's the depth of emotion, and how it wasn't the typical "I want a girlfriend, I wanna party!" It was about politics and making the world better. I think it's probably a lot of what the hippies got out of the '60s. When I was listening to punk, I felt I was part of the music.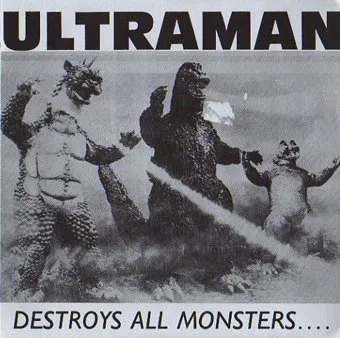 Maximum Rock 'n Roll was a huge, huge influence. You know, every month they would have a review section in the back. They had all this really deep, obscure stuff. They had the address of the bands. You couldn't find this type of stuff in the stores, so I would mail letters to places like Sweden and Germany and Japan. That was really the only way you could get these records, and the only way you could hear them was to buy them.
Now, you can just go on MySpace and the whole world's there. Then, you could read about something all day long, but if you wanted to hear it you had to hustle and mail away.
What were the punk records that were available for you to find here? Mr. Records was a great store. You could find a lot of your usual Clash records and Sham 69 records and [Sex] Pistols. Even stuff like Bad Religion. There were a lot of really good stores. Streetside of Delmar was a great record store. Vintage Vinyl, of course. I use to go down there, like, three times a week.
I think St. Louis is really lucky that we have at least a handful of world-class record stores. We're kinda spoiled. I went to Austin and they didn't have anything like we have here, and they're a major music town. With Vintage, and Record Exchange, and Euclid, and Apop, there are just a lot of really good stores. For some reason in a lot of cities they've really died out, but they've flourished here. Don't ask me why. [Laughs]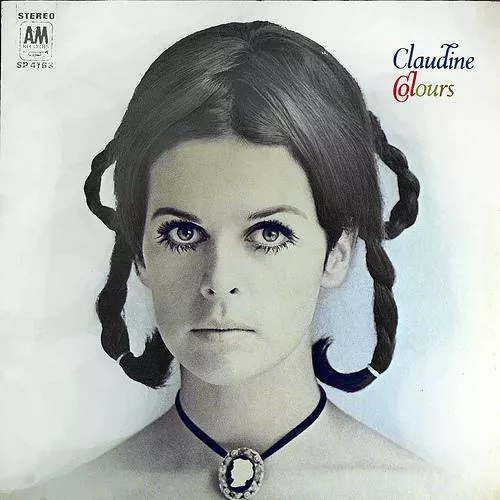 Wagoner's guilty pleasure
You mentioned MySpace earlier. Do you think there is a certain aesthetic that is missing in music now that it's gone to a digital format? Yeah, it's making a huge comeback now. The idea of "the album." Side one. End of side one. Flip it over, and it starts side two. That was completely forgotten with CDs and with digital.
Right now, I'm kind of at ground zero, because I work with [vinyl] all day long. Indie rock kids just love vinyl. It's the format of choice for a lot of people again.
What was it like when your band Ultraman released their first piece of vinyl? I was real excited at the time. It was like 1987, and I was real heavily into getting 45s and EPs from all over the place. I felt like I joined the club.
When you met Tim [Jamison], was he listening to similar stuff as you? We met at the radio station at Ritenour High School. That was really where I felt like I wasn't alone. All the music geeks and people who were left of center were drawn to the radio station. Everyone who had different tastes, that's where they ended up. I got to learn a lot about industrial music there. We're talking '81 or '82. So it was Throbbing Gristle and Foetus and things like that. I met Tim there and we're still playing together now.
Basically, I was like [to Tim], "Do you like the Clash and the Ramones?" We were 16 or 17 year old kids, so we were still pretty green. When we were there [at the radio station] hardcore hit really big. It was a real exciting time. There were a lot of things that came out that had never been done before. The envelope was getting pushed all the time.
What are the guilty pleasures of your collection? [Laughs] Actually, my wife still gives me a lot of trouble for Claudine Longet. She was an easy listening French singer in the '60s and early '70s. She kind of sounds like a French schoolgirl, illegitimate daughter of Elmer Fudd. She has a really bad "wascally wabbit" speech impediment. The musical arrangements were really great though. There is a really deep melancholy to some of her stuff. There are some other punk rock guys I know in St. Louis that really like her too, so...
Other stuff you collect? You have quite the array of toys here. Toys. Books. Possible the even bigger kick I had was in the late '80s I was into cult movies. Psychotronic movies. I probably have about 1500 VHS [tapes]. I've got them all in the basement. I would go out after work to video store after video store looking for "the movie" that no one else had.
Have you watched most of them or was it out of compulsion that you collected so many? No, I've watched everything. Ever record I buy I listen to. Every video or DVD I get, I watch. I'm a consumer more than a collector. I think there are a lot of people who get into it for the investment, but I'm into it for the passion for the music, and for film, and for art.