In this week's paper, Michael Alan Goldberg profiles David Bazan. The ex-Pedro the Lion leader released his first solo album, Curse Your Branches, last year, and is touring with a full band to support it. (Bazan also recently released a new collection, Live at Electrical Audio, which features ten re-workings/re-imaginings of tunes from his entire career.) He'll be at the Old Rock House on Sunday night with Headlights opening; the show is now all-ages and starts at 9 p.m.
In the profile, Bazan is eloquent and forthcoming about Branches' tough themes and religious questions. He was just as thoughtful when speaking about another tough topic: one-time tour collaborator and fellow musician Vic Chesnutt, who committed suicide late last year. Read these outtakes below.
Michael Alan Goldberg: So I saw you played this Vic Chesnutt benefit concert in Seattle to help his family defray some of his medical bills. You knew Vic fairly well, from what I understand - his death must have affected you strongly, I imagine? David Bazan: It did. He and I and Mark Eitzel and Will Johnson were in a band together in 2006 called Undertow Orchestra and it was just us playing each other's songs.
Oh sure, I remember that. Yeah. We learned a half-dozen of each other's tunes and backed each other up on all those tunes and went on a full U.S. tour together, and did a partial European tour together. So, I feel like I got to know him. And really, I mean, prior to his death, whenever his name came up I just felt so honored to have gotten to spend that kind of time with him. It was a privilege that a lot of people didn't have. And he truly was a bright light, and his life force or whatever, ironically, was stronger than most people I've run into. And, you know, when somebody dies people tend to eulogize them as all positive and, I mean, he was a pain in the ass, to be sure, and just really ornery on a deep, deep level. But he was...those were just parts of his personality. He loved life. And to say that is so weird. He tried to kill himself many times, but when he was present -- when we were present with him -- he was just so vibrant.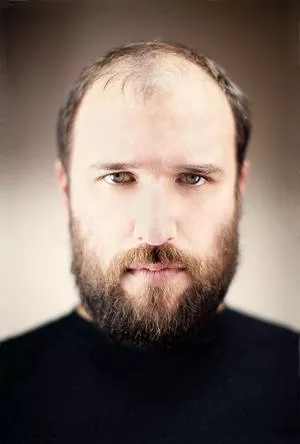 How do you reconcile those seemingly conflicting things? I don't know. It's a tension for me that I don't know. My tendency is to think that everything just meant so much that when things went badly, he just took it really hard. He was carrying a lot the whole time -- his body did not work right and his brain very much did. So I can't imagine that. When I would describe him to other people before he died, the way I thought about him was that he was regal in his own way. He just felt like misplaced royalty. He was royalty to the people who knew him. To borrow from Christian terminology, he's high and lifted up in people's minds, I think. He had great magnetism, and some of it had to do with his commitment to expressing himself the way that he did. He was a remarkable dude and it certainly bummed me out, to put it mildly. And it's kind of hard to believe still.
In some ways I feel like I took him for granted, that he would always be there. He came around on tour not too long ago and I didn't go, and now I wish I had. Yeah. He was in Seattle and I was home, and after he died I checked his tour schedule and I could have gone. I just didn't. I was too far up my ass to put it together. I'd been following At the Cut and I had been listening to his interviews. I don't know what it would have been like to hang out anyway. In the end, I have to assume that he knew how people felt about him. And if he ever, ever thought of me - which I don't imagine he did - but if he did then I was a part of that chorus of people that were smitten with his work and just were moved and entertained and lifted up by what he was doing. And so that's the bulk of my regret that...I mean, I was a pretty passionate member of that chorus -- we had been buddies on those trips and I had reached out to him a couple of times since then and he didn't return it and that's kind of his way. My only regret is that I wasn't active enough a part of that chorus. But at the same time I imagine he knew that, but his other burdens were just too great for him to think about the way people felt about him.