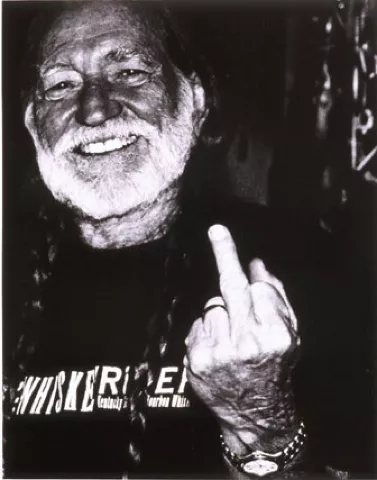 Willie Nelson: pretty awesome.
Last night, we searched high (ha ha) and low for the best Willie look-alikes we could find milling about the Pageant before his show here in St. Louis.
Here's our full, 30-photo slideshow.
And make sure you
read the concert review and check out Willie's set list
from Thursday night.
But, which one looks the most like Willie?
Here's a key to levels of Willie-ness: The more bottles of Old Whiskey River Bourbon awarded to the fan, the more he or she resembles the Willie.
= You really look like Willie.
Denim jacket, gray beard, braids, bandana. A dynamite effort here.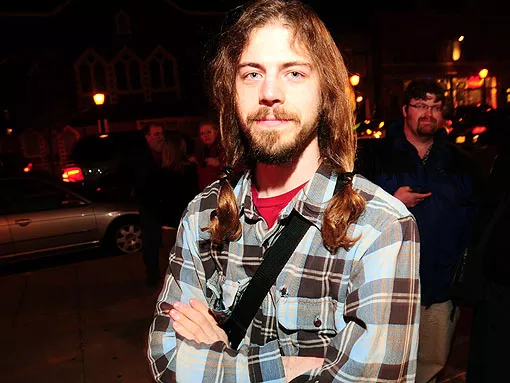 A younger Willie fan. While he didn't take the time to braid his hair, he kinda resembles the singer and the flannel and the red undershirt are nice.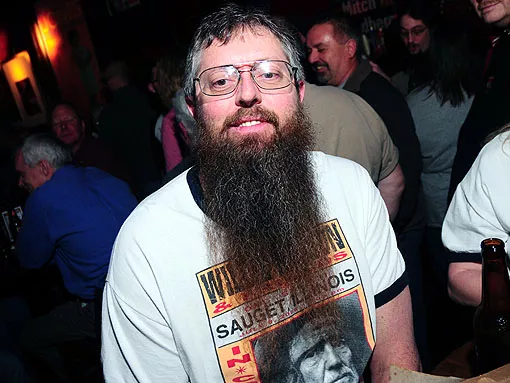 Great. Beard.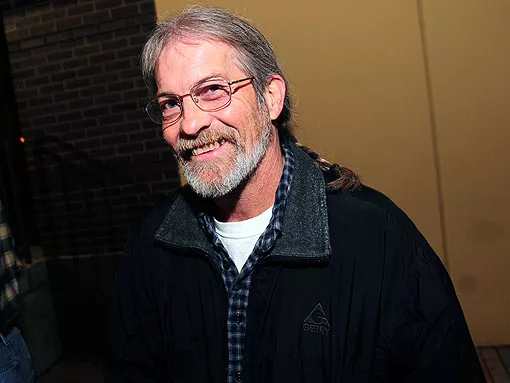 For facial features alone, this man deserves at least four bottles of Old Whiskey River.
Showing some red bandana solidarity.
More Willie solidarity evident with this woman's braids. Nice touch.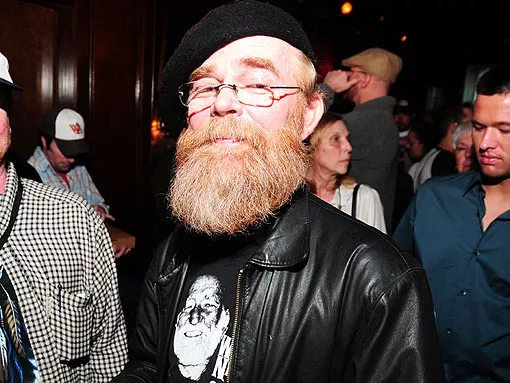 If Willie Nelson was a college art professor, we imagine he'd look a liiiiiittle like this.
Sure this guy looks nothing like Willie Nelson, but attitude counts.
Salt-and-pepper beard, long hair, resolute calm. Four bottles, sir.
Cough, Cough. Five bottles of Old Whiskey River Bourbon for you.