We've moved! A to Z will be the new setting of this popular weekly list. Many of the events were music-centric to begin with, so this feels like a good home. Now on with it: If you want to have fun this weekend but stay on-budget, here are our ten suggestions that'll each cost you $10 or less. As always,
call ahead
before leaving home. Check out our
full weekend concert calendar here
.
"Propaganda," a weekly electro-dance night at Sol Lounge, promises an eight-foot tall, dancing robot on Friday. It's free.
Propaganda at Sol Lounge (Friday)
Local electro DJ Corey McCarthy has moved on from the his 2-Legit themed night to a new project called Propaganda, and tonight at Sol Lounge (4239 Lindell Boulevard), he invites Lexington, Kentucky DJ duo
The Chaotic Good
(Jake Carpenter and Bradford Rice) to play music and bring out their eight-foot-tall prop robot. Which should be interesting to see. Entry is free from 9 p.m. to 11 p.m. and $5 after.
More details are on the event's Facebook page.
The event is for those 21 and older.
Joe Dirt and the Dirty Boys Band playing Blueberry Hill.
Joe Dirt and the Dirty Boys Band at the House of Rock (Friday)
Comprised of former members of the Urge and Stir and current members of El Monstero and Celebration Day, Joe Dirt and the Dirty Boys wields a set list that reads like a KSHE drive-time play list (minus the unnecessary detours into modern-rock mediocrity). Expect plenty of Zep, VH and AC/DC, of course, along with slightly more obscure riff-tastic numbers by the likes of the James Gang, Billy Squier and Golden Earring. What else does a "real rock radio" devotee really need -- other than an ice-cold Budweiser in one hand and a shot of Cabo in the other?
Shae Moseley has more info here.
Check out the
STL House of Rock web site
.
A-List Showcase at the City Nightclub (Friday)
The hottest spot in the city for R&B lovers tonight has to be at the City nightclub (1917 Washington Avenue), where more than 200 are expected for the "A List Showcase," which features modern R&B music played by the Hot Chocolate Soul Band from 9 p.m. to 11 p.m. and
DJ Quinn
from 11 p.m. to 1:30 a.m. Cover charge is just $10, but bring some extra scratch for drinks.
Check out the event's Facebook page for more details.
Courtesy Fraenkel Gallery, San Francisco
Lee Friedlander, American, born 1934; New York City, 1963, printed 2006; gelatin silver print. Saint Louis Art Museum, Funds given by Margery Armstrong in honor of Jeffrey T. Fort 13:2009; Lee Friedlander.
Lee Friedlander at Saint Louis Art Museum (Opens Friday)
Photographer Lee Friedlander has a gift for making you take a closer look at the ordinary. His carefully orchestrated images of New York City in the '60s capture the bustling, crowded soul of the city even if they don't quite have a documentarian's respect for absolute verisimilitude. Eight Friedlander photographs hang in gallery 321 of the Saint Louis Art Museum in Forest Park (314-721-0072 or
www.slam.org
), offering a 40-year snapshot of the artist's work. Admission is free, and Friedlander's work is on display through Sunday, May 30.
Read more of Paul Friswold's preview here.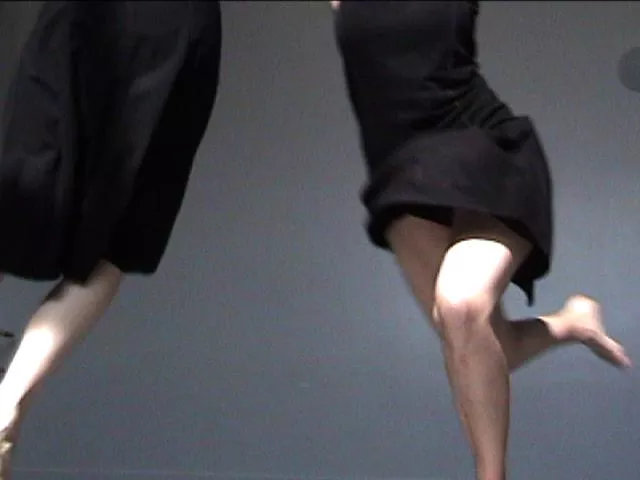 Image via http://www.annonyarts.org
Suspended Realities opens at the Lee Auditorium in Missouri History Museum on Friday.
Suspended Realities at the Missouri History Museum (Friday & Saturday)
Dancer and choreographer Dawn Karlovsky embraces live music with her upcoming contemporary dance concert,
Suspended Realities
, which is performed at 8 p.m. Friday and Saturday (March 12 and 13) at the Missouri History Museum (Lindell Boulevard and DeBaliviere Avenue). Tickets to this concert (in all senses of the word) cost $10 to $14 at the door; learn more by visiting
www.annonyarts.org
.
Alison Sieloff has more details about this event here.
The Indie Craft Revolution won't be televised. But you can see it in person Saturday and Sunday at the St. Louis Artists' Guild, at the corner of Big Bend and Clayton In Oak Knoll Park.
Indie Craft Revolution (Saturday & Sunday)
The Indie Craft Revolution is this weekend. Besides providing an opportunity for retail therapy, the event will let patrons give a bit of an economic boost to local craftspeople. The St. Louis Craft Mafia has organized this shopportunity, which is happening at the St. Louis Artists' Guild (2 Oak Knoll Park, Clayton). It's open for crafty, cool business from 10 a.m. to 6 p.m. Saturday and 10 a.m. to 4 p.m. Sunday (March 13 and 14). Expect to browse goodies such as colorful Twisted Handmade jewelry crafted out of old telephone wire, PearlMoon Press' stunning stationary and Jools Magools' lovely kitchen items. Admission to the craft fair is free; visit
www.revolutioncraftshow.com
to see the complete list of vendors.
Alison Sieloff has even more details here.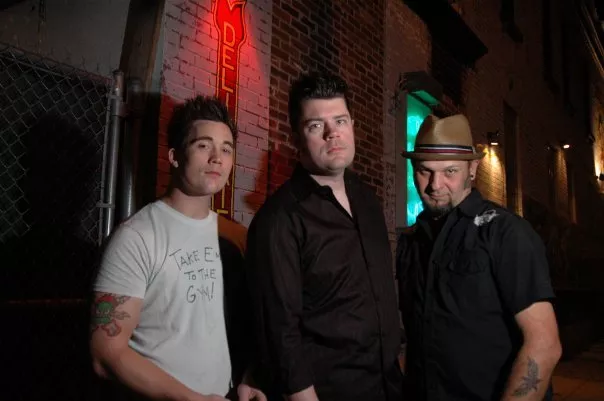 The Trip Daddys play for $5 at A-B's on Manchester on Friday night.
The Trip Daddys at A-B's Place (Friday)
"An evening of dirty south city rock n roll" is how this self-described "cheap" concert on Friday is promoted, and who are we to argue? Local rockabilly stalwarts the Trip Daddys with friends the Bible Belt Sinners play at A-B's (5627 Manchester Avenue) for just $5. The show is open to rockabilly freakers 21 and older and the music starts around 9:30 p.m.
Here's the Facebook page with more details.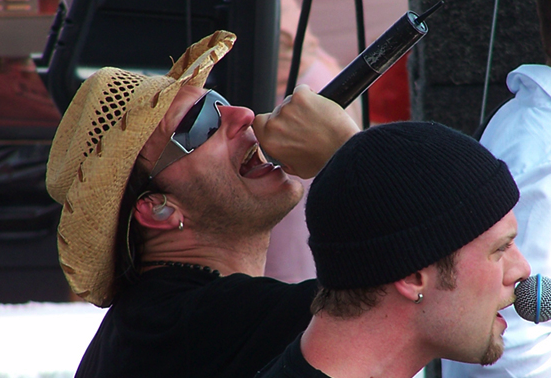 Image Via http://www.tribute2u2.com/
Elevation plays Saturday at Kiener Plaza, providing you with your Bono fix.
St. Patrick's Day Parade Downtown (Saturday)
Whether you're Irish or only wish you were, the traditional St. Patrick's Day Parade through downtown is the place to be today. More than 120 units, floats, inflatables, and 5,000 happy marchers step off at noon at 18th and Market streets (
www.irishparade.org
). Food and drinks are sold along the route, and once the parade's done, you're free to visit the many fine drinking establishments downtown, but the real party's at the Irish Village in Kiener Plaza --
Elevation
, a U2 tribute band, is on the bill.
More details are here!
You might feel triumphant like Judd Nelson at the end of The Breakfast Club if you make it through the end of the Breakfast Club at the Oz on Sunday morning.
The Breakfast Club at The Oz (Sunday Morning)
When some of us are waking up for the day, revelers in Illinois are still partying from the night before. Over at the Oz (300 Monsanto Avenue) in Sauget, the long-running Breakfast Club, an after-hours party for those who don't want to stop partying after the last call of 3 a.m., goes on until 8 a.m. The
Facebook page
for this weekend's party doesn't list a cover charge, but if it's more than $10, you should probably just go home and get some sleep anyway. Bonus points to anyone who wakes up early on Sunday morning and heads down there to see the people who stumble out of the Oz to bravely face the sun, only to recoil like vampires.
Image Via http://www.tuacabodyartball.com/gallery.aspx
Tuaca Body Art ball brings out the exhibitionists and presumably, people who enjoy free Tuaca.
Tuaca Body Art Ball at the Pageant (Sunday)
From pierced nipples to man boobs, George Hamilton tans to anchor tattoos, the human body is an ever-evolving work of art. This Sunday, the canvas we all have to work with will be celebrated at the Tuaca Body Art Ball, where a troupe of visual and performance artists team up to send living, breathing contemporary art down the catwalk in a "sensual and sassy" variety show to benefit the St. Louis Foodbank. It's free.
Read the rest of Paul Friswold's preview and find out how to go here.