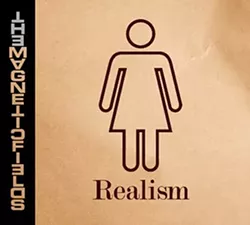 Tomorrow night is the highly anticipated Magnetic Fields show at the Pageant. In this week's paper, Roy Kasten interviewed Stephin Merritt about the ideas behind Realism, the group's latest. It's a good read. Meanwhile, our pals at the LA Weekly unearthed a neat Magnetic Fields tribute act: Los Campos Magneticos. As the blog post explains, the Argentine trio takes a looser approach to the band's tunes, and have "re-imagined them as a loose, hipster cabaret act that they perform with minimal promotion around the shabby chic metropolis of Buenos Aires." "The Luckiest Guy on the Lower East Side"
If that wasn't enough MF for ya: On April 20, Merge Records will be issuing 69 Love Songs, what's widely considered to be Merritt's songwriting pinnacle, on 10" vinyl. The limited-edition set will be remastered for vinyl. Enjoy a new version of "The Book of Love," below.
MP3: The Magnetic Fields, "The Book of Love"