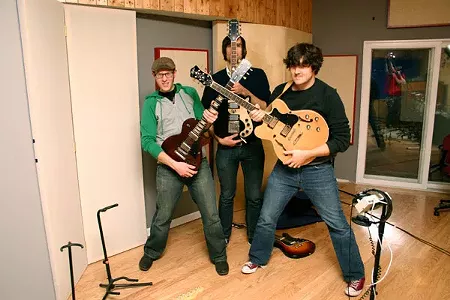 Lock up your daughters: It's the Blind Eyes.
(All words below by drummer Matt Picker) The Blind Eyes Where: Firebrand Recording What: Thirteen new songs for our sophomore album. Not sure if all thirteen will make the cut, but they're all sounding really good so far. So, probably. With whom: Brian Scheffer and Nelson Jones When: We started working on it the last weekend of January, and it'll probably continue on and off through February until it's ready. But the basic tracking is all finished up. We really want to get it done and not sit around twiddling with it for an entire year, as was the case with our previous recording.
When due out? The plan is for it to come out in June or July. We're shooting for a summer release and a huge, legendary, brain-melting release party, similar to what Queen had for the release of A Night At The Opera. We definitely want midgets with trays of cocaine strapped to their heads to be greeting people as they enter the venue. I don't think that's too much to ask. Sounds Like: People that dug Modernity will dig this record. It's got the same pop sensibility that the first album had. The songs are all based on good hooks and catchy choruses. But we've also grown a lot as musicians and songwriters in the two years since we last recorded, so I think there will definitely be a step-up in that regard. However, at the end of the day, it will sound like a Blind Eyes album: pop music.
Seth Porter, still life with Casio.
Matt Picker, still life with Casio.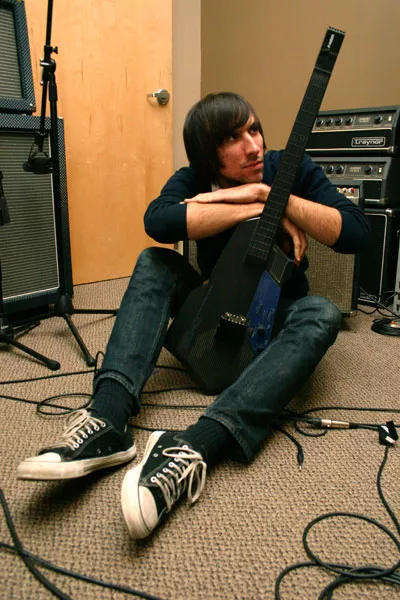 Kevin Schneider, still life with Casio