Take, for instance, his, um, colorful
take on Kanye West, after the hip-hop star crashed the MTV Video Music Awards stage and interrupted Taylor Swift's speech
.
But Obama also had positive interactions with musicians during his first year in office -- a list that happens to include several of
Forbes
magazine's
top-earners
. (Rankings are for 2008; rankings are traditionally published the following June.)
Here's a rundown of Obama's relationships with these big-money artists, and of course, that infamous Kanye comment.
Cut to :20 seconds in to again hear Obama call West "a jackass".
Obama Meets Beyonce Before the Inauguration
Singer John Legend brought his hand-held video camera backstage at last year's Inauguration. As he pans down the line of famous people, notice
Beyonce Knowles
(who earned $87 million in 2008) waving. As the two share niceties, the soon-to-be-sworn-in Obama greets Knowles (about 6:40 into the video) and does a pretty embarrassing dance; then he tells Knowles: "I didn't want my girls thinking that I couldn't.. [does dance motion] you know."
(But as the old saying goes, once a nerd, always a nerd: Obama
wore Mom Jeans in St. Louis
later in the year.)
-- Nick Lucchesi

Celine Dion Receives Vindication!
"due to illness.
" But the tables turned in 2009 for Dion, who earned $100 million in '08: President Obama couldn't fill the same room in Vegas where she regularly performs, causing the
LA Times
to run the headline,
"President Obama is No Celine Dion."
Ouch. And this just in -- Dion was named Canada's
Artist of the Decade today
. (NL)
Bruce is Honored, Again
led a choir
during his performance of "The Rising" at President Obama's pre-inauguration concert on January 18, 2009. That's quite an honor for any musician, but perhaps old hat for the Boss, who has been a big supporter of the President. Still, just a few months after he and the E Street Band
barnstormed their way through St. Louis
(
photos
), Springsteen sat next to Obama at the Kennedy Center Honors.
Forbes
' fourth-highest earner (with $70 million) was honored again that night as Obama stood and, according to
Rolling Stone
,
"swayed"
to the performance. (NL)
Kenny Chesney: "[Obama's] wearing a Kenny Chesney T-shirt."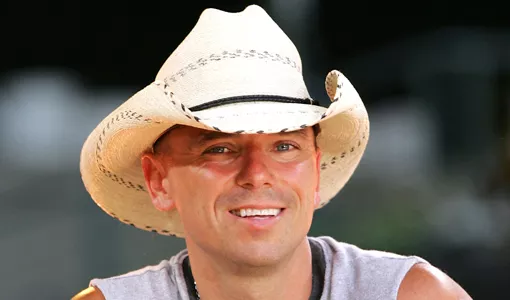 Country singer Kenny Chesney.
Kenny Chesney earned a whopping
$65 million
in 2008. But while he voted for McCain, he didn't do anything for either candidate during the campaign. And in February 2009, about a month after the president inauguration, Chesney told this to
Playboy
: "I voted for McCain. I voted to keep my taxes lower. When Obama talks about raising taxes on the rich, he's looking at me. He's wearing a Kenny Chesney T-shirt." (via
Politico
). (NL)