Before we get to the list, I want to make clear that this is not a Christmas-bashing article, but simply a piece listing ten Christmas songs that are so awful they should never be played again for any reason. I love Christmas, I love the season and I love the spirit -- and there is a lot of Christmas music I truly love and I listen to it nearly nonstop in the month leading up to Christmas. Put in Christmas albums by Nat King Cole, Stevie Wonder or even the Peanuts gang, and I'll be content. Before he was struck by lightning and started murdering people, Phil Spector put together one of the greatest Christmas albums ever; any one of its songs could put me in the Christmas spirit.
However, many terrible Christmas songs exist -- songs so truly horrible that their very existence undermines the entire holiday season -- and unfortunately we hear them earlier and earlier every year. Caveat: We won't focus on bad versions of favorites, because there are just too many. We also won't focus on artists such as the Velvet Douche, Michael Bublé, or the rat-faced, Cowardly Lion-voiced Josh Groban, who ruin Christmas just by having careers. We'll also be ignoring, for the most part, novelty songs such as "Grandma Got Run Over by a Reindeer" and "Here's Your Sign Christmas" (two favorites of the chewin' tobaccy set). These are songs that, for some reason, are adored by many and played constantly on the radio.
10. Harry Connick Jr., "The Happy Elf"/ "I'm Gonna Be The First One"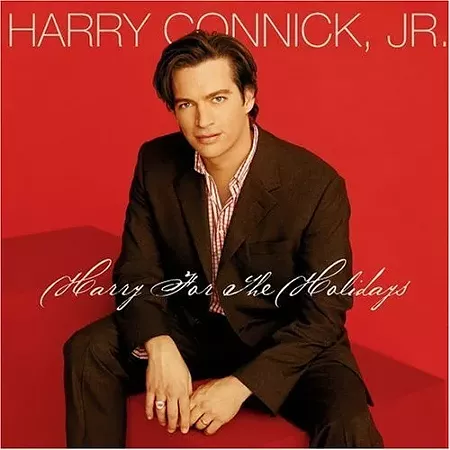 There are a couple things you can count on when it comes to Harry Connick Jr: Every one of his albums will have a picture of him on the cover, and he will release a new Christmas album every few years. Connick not only has several nice versions of Christmas classics on his three holiday albums, but also has a few worthwhile originals that can put one in a festive mood.
His albums, however, tend to suffer from some versions of classics that take way too many liberties (such as his "What Child is This," which sounds like the nightmare sequence from a Nativity play) and some pitiful attempts at making his own classics. Harry For the Holidays, featuring a come-hither cover pic, includes the seemingly made-up-on-the-spot hits "The Happy Elf" and "I'm Gonna Be the First One," which follow the same formula of sliding repeatedly up and down the scale. The songs sound as if they were written with little more preparation than Wayne Brady's improvised numbers on Whose Line Is It Anyway? Remember those? And if the roller coaster melodies weren't enough to kill the cheer, the lyrics sound as though he stole the fourth- and fifth-place entries in a first-grade poetry contest.
9. Kenny Loggins, "Celebrate Me Home"
Kenny Loggins loved this terrible title so much, it's also the name of his first solo album. This song is either about an egomaniac who will only come home if his loved ones play his music, or an egomaniac who wants his loved ones to play his music in place of him when he can't be there. (Or both.) It's a song that, like "My Favorite Things," was never meant to be a Christmas song, but was adopted by radio stations and has somehow become one of the most played "Christmas Songs." Despite the fact that it doesn't sound the least bit Christmasy, and the idea of being able to celebrate someone home leaves a worse taste in the mouth than last year's eggnog. How exactly do you celebrate someone home? Is that like listening someone's crappy album into the dumpster?
8. Trans-Siberian Orchestra, "Christmas Eve/Sarajevo 12/24"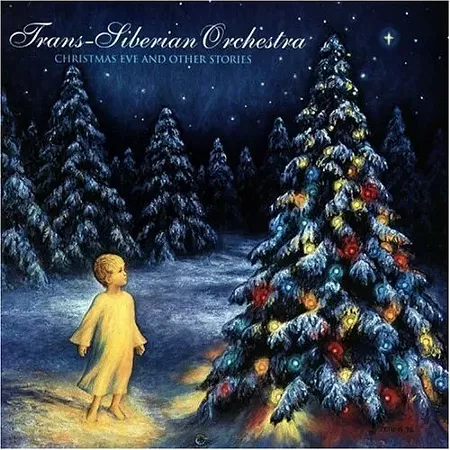 No, this song does not rock Christmas. This song sucks. This is the highlight of the annual "TSO" Christmas tour that sweeps across the country in a blizzard of teased hair, blazing guitars, laser effects and more synths than the ears can handle. The Orchestra combines their three Christmas concept albums for one brain-shattering Christmas miracle that features this song not once, but twice!
"Christmas Eve/Sarajevo 12/24" is by far the most recognizable of TSO's hits. Founder Paul O'Neill (no, not the former Treasury Secretary or the former Yankees right fielder) got together with his three partners and said,"I've got an idea. We're gonna combine 'God Rest Ye Merry Gentlemen' with 'The Carol of the Bells' add some screeching guitars and some mind-bending synths, and we're going to blows people's assholes right off." I'd like to keep mine intact for Christmas, thank you.
7. Neil Diamond, "Cherry Cherry Christmas"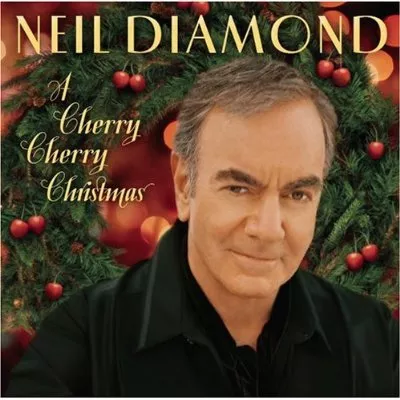 This spot was originally reserved for Neil's classic holiday schmaltzfest "You Make it Feel Like Christmas," until this song began polluting the airwaves just this season. Some might think it is odd that a Jewish entertainer would have a Christmas album at all, but the new CD Cherry Cherry Christmas, of which this song is nearly the title track, is Diamond's third. (By the way, the average number of Christmas albums by Jewish artists with Christmas albums is somewhere around three: Barbra Streisand has two, Barry Manilow has three, and Kenny G has five.)
Most of the songs on this album are recycled Christmas songs huskified with Diamond's groin-strained crooning, including the aforementioned attempt at holiday romance, but "Cherry Cheery Christmas" is much less a Christmas song than a self-indulgent dedication to Neil Diamond stuffed like a stocking bursting at the seams with as many references to his own music as could be made in just a couple minutes. With lines like, "Let's raise a Christmas toast of red, red wine, We'll even sing Sweet Caroline..." Neil is begging for people to cheer at the mention of his own songs.
6. Dan Fogelberg, "Same Old Lang Syne"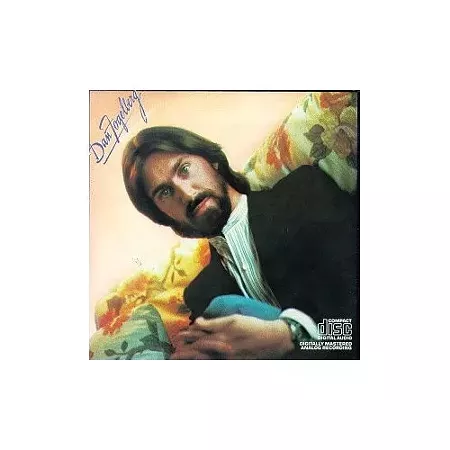 Fogelberg at his peak was a one-man lyrical crap-factory, and in 1981 he manufactured this semi-autobiographical tale of a chance meeting between two former high school sweethearts at the grocery store on Christmas Eve. When they first meet, the song tells of how when the woman hugged the narrator she spilled her purse -- and they laughed until they cried. Really? They laughed to the point of crying at her spilling the contents of her purse? Then he feels it's necessary to tell us, "We took our groceries to the checkout stand, the food was totaled up and bagged." Is that what happens at a grocery store, Dan? Thanks for the detailed explanation. Did you choose paper or plastic?
The lyrics just get worse from there. They can't find an open bar so they get a six-pack and drink it in her car. While chatting they do a lot of toasting. They toast to innocence, they toast to "now" and they toast to "time," which I believe is one of the more popular things to toast to, right after toasting to being, air and the Universe. As they part in a truly bittersweet goodbye the snow turns to rain and we are subjected to even more torment when a soprano sax comes in and plays a maudlin rendition of "Auld Lang Syne." This song quite possibly was originally given air time to make Dan Fogelberg feel better about writing one of the worst songs in history, but now that he's dead I don't think he'll mind if we stop playing it.
(Just as a side note: The Wikipedia entry was written by someone who takes this song very seriously and is kind enough to explain the phenomenon of "snow" as it is mentioned in the song: "The song begins mentioning Christmas Eve and ends with the acknowledgment of snow, a common weather occurrence during the winter in the higher latitudes of the northern hemisphere." Please tell us more about this "snow.")
5. Any A Capella Christmas Song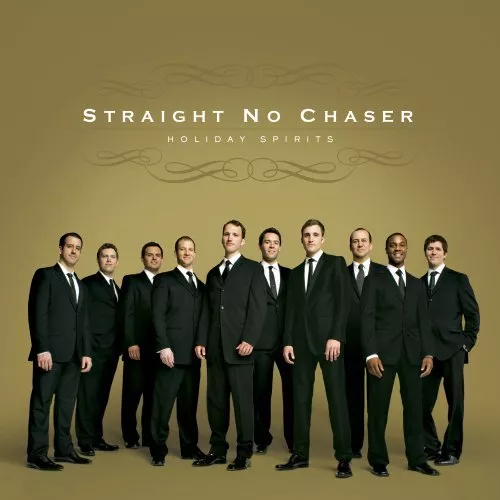 I realize this is an entire genre, but the fact is, a capella music is just plain awful. It's not bad enough that they give themselves names like Rockapella, Sons of Pitches, the Whippenpoofs, Key of She and An Octave Above, but they're just so enthusiastic about how much they suck. I don't advocate violence, especially right before Christmas, but a capella groups are asking for it.
This year a capella ubergroup Straight No Chaser -- a group named after a song by the very soulful Thelonious Monk that's in town tonight-- released their second no-soul Christmas album in as many years, one filled with more campy Christmas songs than a person's ears could possibly tolerate. It seems a capella singers pay particular attention to Christmas because they hope that dedicating themselves wholeheartedly to celebrating the birth of Christ will save them from burning in hell for eternity. It won't.
4. The Beach Boys, "Little St. Nick"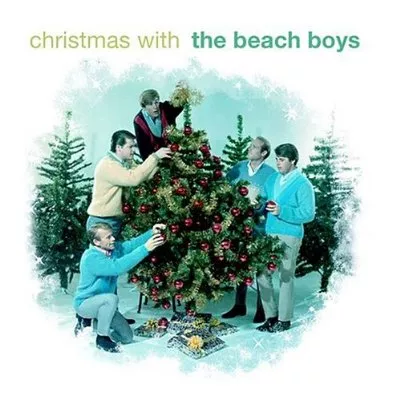 Most of the songs on Christmas With the Beach Boys are familiar Christmas songs featuring the band doing vocal impressions of a slide whistle, with a few annoying originals thrown in. While "The Man With All the Toys" comes in at a close second with the hiccup-like noise being made throughout, what makes "Little St. Nick" so bad is that it's essentially "Little Deuce Coup" with the words changed. This isn't a Christmas song; it's just another beach song with words about Santa. Stay on the beach, boys.
Besides all of the terrible things about the song, the Beach Boys do perform somewhat of a public service for all of those people out there who can't seem to remember when Christmas occurs with the repeated, "Christmas comes this time each year." Thanks guys, I'm always forgetting when Christmas is. Now if only there was a song to remind us when the Fourth of July happens.
3. The Carpenters, "Merry Christmas Darling"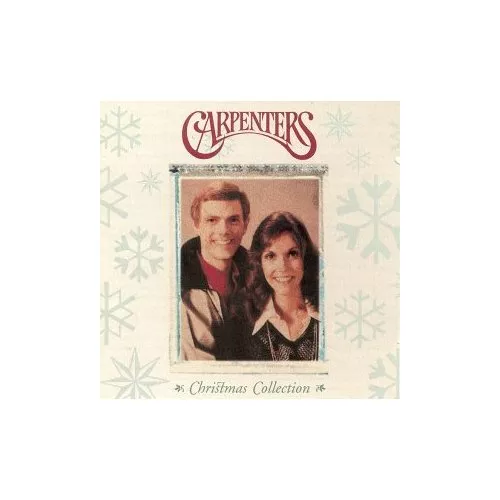 In 1970, Richard and Karen Carpenter punished Christmas lovers with this giant, rancid ball of cheese. Possibly the biggest sin of this song is their attempt to turn Christmas into a verb, as in "...in my dreams I'm Christmasing with you." I imagine that Christmasing, regardless of the root, refers to inflicting some sort of torture on an innocent victim.
Eight years after they originally infected the holiday season with this soul-eating bacteria, the dynamic duo updated the song and included it on their two two-disc Christmas album, Christmas Portrait, which is one portrait best kept in the attic with all of the other crap. Luckily the Carpenters' diabolical plan of verb-izing the word 'Christmas' never took hold with the listening public, but sadly the song did. Just hearing it makes me think I might prefer being Christmased to a slow, excruciatingly painful death. Too soon?
2. Wendy and Carnie Wilson, "Hey Santa!"
How did these women ever have a career? In 1993 Brian Wilson's vastly less talented daughters dropped the attractive third of Wilson Phillips to record a truly regrettable Christmas album. Wilson Philips had a few very forgettable hits, but unfortunately this one, sans Chynna, has stuck around somehow. Like the sound of a box of kittens being slowly fed to a wood chipper, the annoying echoing of "Hey Santa!" haunts one's nightmares for weeks. For some unexplainable reason the song begins with a children's chorus opining about how great it would be if every day were Christmas. However, this intro has absolutely no relationship with the rest of the song. In the song itself the girls ask Santa to bring back their baby who, for some reason, hasn't come home for Christmas. Why? I'll give you two guesses.
1. NewSong, "The Christmas Shoes"
Picking a country song to top the list of terrible songs might seem unfair because they're such easy targets. However, this song is so dreadfully awful that it was actually once named the most depressing song ever by an article in the Guardian (apparently they haven't heard "Alone Again" by Gilbert O'Sullivan). This song is so sickeningly saccharine that listening to it makes one's teeth hurt. The sad tale of a little boy who is trying to buy a pair of shoes for his mother so she can look nice when she goes to meet Jesus after she dies "soon" serves no other purpose than to depress people.
The singer's voice drips douche as he rasps through this weepy dirge, until we get to an old, country cornball cliché: the children's chorus. The song was written over four years (FOUR YEARS!) and was based on a made-up, Internet-chain-mail story. The song was so touching, it seems, that it was made into a book, and, soon after, a made-for-tv movie starring Rob Lowe. What the poor little boy in the story doesn't realize is that once Jesus sees his mother in a cheap pair of shoes from Wal-Mart, the greatest symbol of corporate greed, he's going to send mommy straight to hell. Merry Christmas, little guy.