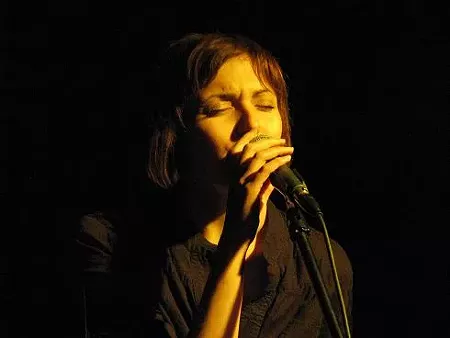 Annie Zaleski
RAA at the Billiken Club, 3/31/09
The Rural Alberta Advantage should feel right at home tonight at Off Broadway, what with the blustery weather hitting St. Louis today. As its name implies, the trio hails from Canada, and the songs on its debut, Hometowns, involve stories about growing up in the province of Alberta. In March, the band played to a small crowd at the Billiken Club; hopefully more people will venture out tonight!
MP3: The Rural Alberta Advantage, "Frank, AB"
The presence of Shaky Hands on the bill should help matters. Our October pick on the band describes them as:
The Portland band's no-frills, all-boogie presentation reclaims the spirit of the blues-jamming early '70s -- without relying on girl jeans and mustaches. On the group's fourth album (second on Kill Rock Stars), Let It Die, the fidelity is low, and the swagger is high, making gems such as the groovy "Caught in the Storm" and deliriously catchy, Petty-could've-written-that "Allison and the Ancient Eyes" sound more like lost gold than obscure indie-rock trinkets.
Blood Pony is also performing; that band's releasing a new EP, Kissing Cities, on December 19. Tickets are $10 for 21-plus tonight, $12 for those under, and the show starts at 8 p.m.