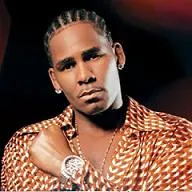 A slow jam of which Kells would approve.
I've generally stayed away from all of the hysteria surrounding Tiger Woods in the past week. But thanks to the almighty Buddyhead and its Twitter account, here's something about the whole debacle that I can support: A slow-jam remix of the alleged Tiger Woods voicemail to Jaimee Grubbs, in which he requests that she remove her name from her phone. Produced by Half Day Today, with music by Trevor Cushman and video by Al Levine, the remix centers around a hesitant male voice, sounding a bit anxious, asking someone to, uh, take their name off their phone.
The added touches are what seal the proverbial deal, however: Sultry bedroom beats and dulcet keyboards cushion the vocals of a silky-smooth romeo, who echoes the voicemail's request in the background. The loving attention to slow-jam detail is superb; listen to the gently throbbing rhythms and just try to resist the request.
This remix is certainly appropriate for us, especially since the master of seduction, R. Kelly, is playing at the Fabulous Fox next week, and we've been a big fan of Hump Day slow jams in the past. Consider this remix, however, come-hither Thursday.