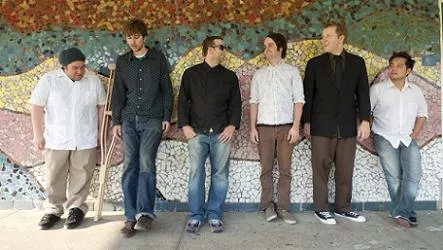 The Mumlers Where: Pop's Blue Moon Sounds Like: Macabre garage-soul steeped in swampy blues and scratchy 45 RPM records. RIYL: The Nevermores, King Khan & BBQ Show, Tom Waits, anything on Anti- Records MP3: The Mumlers, "Coffin Factory"
Why? Where: The Firebird Playing With: Au, The Moore Brothers Sounds Like: "30-year-old [Yoni Wolf] has packed venues performing selections from his critically acclaimed Why? albums, a catalog full of defiantly wordy, strangely organic amalgamations of hip-hop, pop and indie rock." (link) -- Ryan Wasoba RIYL: Anticon bands, Grizzly Bear, Islands MP3: Why?, "This Blackest Purse"
Tone Rodent Sound System featuring Martin Atkins Where: Bleeding Deacon What: At 7 p.m., industrial/post-punk music legend Martin Atkins (Pigface, Killing Joke, Public Image Ltd.) will be doing one of his "Tour:Smart" presentations at CIcero's. Based on Atkins' book of the same name, the appearance aims to give advice to bands who want to tour. Later in the night, he'll join members of the bands Tone Rodent and Glass Teeth to spin tunes at the Bleeding Deacon. Both events are FREE.