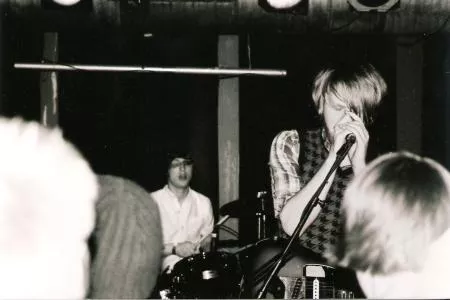 Unfortunately, this will be the last show for Say Panther for quite some time. Lead singer/guitarist James Bishop will be departing St. Louis on indefinite sabbatical sometime this month, and the band will be going on hiatus. While this constitutes a great loss for the St. Louis music community, the members of Say Panther still in St. Louis will continue to make music in various other bands and projects.
On a side note: If you haven't picked up
Eleven
lately -- the most recent issue has the Raveonettes on the cover -- definitely do so. Although the monthly publication was affiliated with Wash U. in the past, it's now independently run, and the magazine's editors have done a great job amping up the quality and depth of the content. In particular, the interactive map of venues (complete with accompanying show calendar) is an amazing resource for local college students, and the in-depth feature articles on national acts and local bands are a welcome addition to the music-coverage community in town. Kudos to them!