Photos: The Antlers, Hood Internet, Thom Donovan, Superfun Yeah Yeah Rocketship, more! Cicero's, Thursday, September 17
Cicero's
seemed like the
place to be last night
:
Grey Market, Say Panther, the Antlers, Thom Donovan, the Starters DJ's
and the
Hood Internet
performed for an excited crowd. (
Superfun Yeah Yeah Rocketship
performed nearby -- no room can contain him.) Take a look at
Egan O'Keefe's slideshow of photos here
. Did you go -- how were the bands? Tell Old Lady A to Z, who was too tired to go out last night. Here are some snapshots of the night: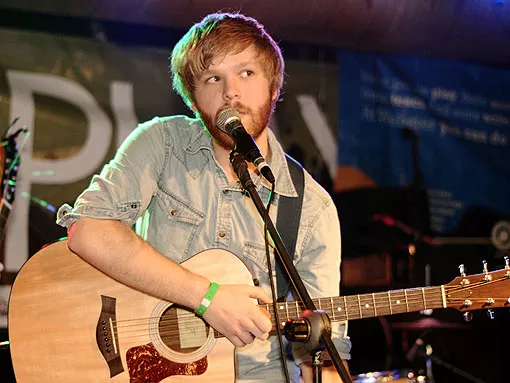 Egan O'Keefe
Superfun Yeah Yeah Rocketship, of course. More photos!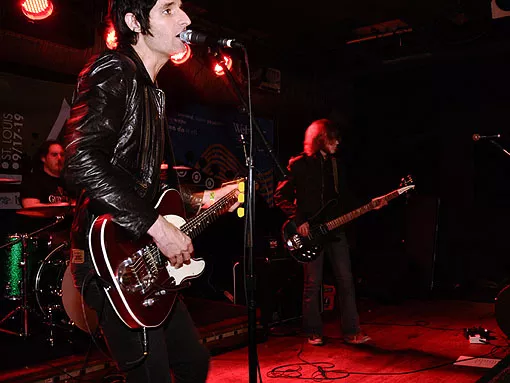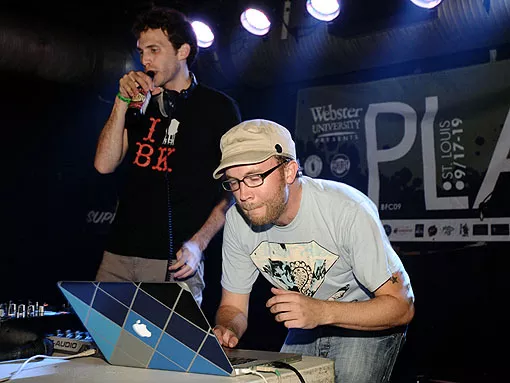 Egan O'Keefe
The Hood Internet. Word! Photos.
Support Local Journalism.
Join the Riverfront Times Press Club

Local journalism is information. Information is power. And we believe everyone deserves access to accurate independent coverage of their community and state. Our readers helped us continue this coverage in 2020, and we are so grateful for the support.

Help us keep this coverage going in 2021. Whether it's a one-time acknowledgement of this article or an ongoing membership pledge, your support goes to local-based reporting from our small but mighty team.

Join the Riverfront Times Club for as little as $5 a month.