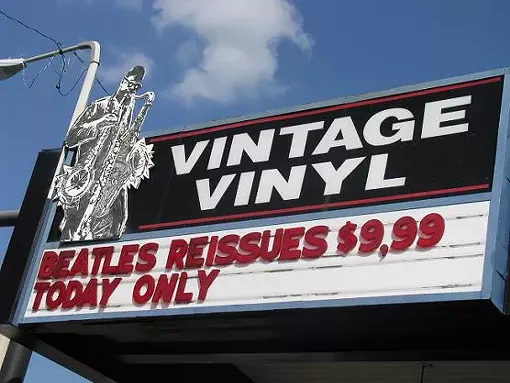 Paul Friswold summed up Beatles Day at Vintage Vinyl better than I ever could, but I swung by the store in the afternoon a little after 2 p.m. to take some photos of the festivities anyway. What I found was that virtually all of the albums post-Help! -- save for 1969's Yellow Submarine -- were completely sold out. That includes Rubber Soul. Revolver. Abbey Road. The White Album. Sgt. Pepper's Lonely Heart's Club Band. Magical Mystery Tour. And Let It Be. (Our food critic, Ian, tried to buy Abbey Road a bit after noon and it was already gone.) In fact, what you see in these two photos is all that was left: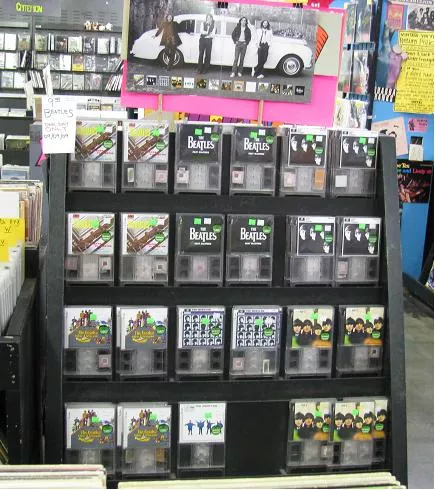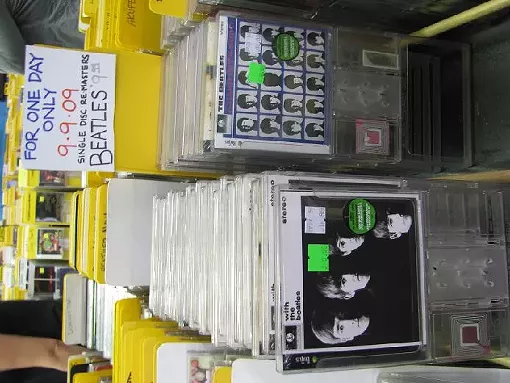 Employees told me that fans were actually lined up to get in the store before it opened at 10 a.m. to buy the albums. (They also hope to have more stock in tomorrow, although sadly, these won't be at the bargain $9.99 price.) The store wasn't super crowded when I was in there, but a steady stream of customers milled around the racks of reissues and listened to local cover band Pepperland (i.e., Madahoochi), play for nearly an hour.
Pepperland kicking out the jams
More Pepperland!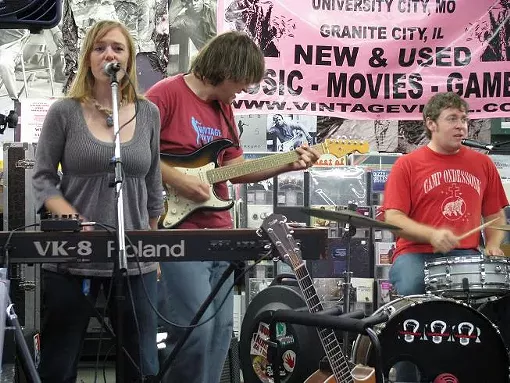 Vintage, however, did have plenty of green apples left to give away. Mmm. Apples.
And a few patrons -- like Casey Matthis and her brother, Kyle (who was visiting from Dallas) -- took part in the "take a photo as if you were in Yellow Submarine" promotion.
Yay, Beatles!