Yesterday on Cherokee, neighboring shops --
Binge & Purge
and
Apop Records
-- hosted bands and barbecue, for an end-of-summer party. Pat Sajak Assassins, The Fins, Suburban Smash, Medical Tourists, Maximum Effort, God Fodder, Cardiac Arrest, Kansas City's Dark Ages and Lester Shy and The Shyphonics were on the bill.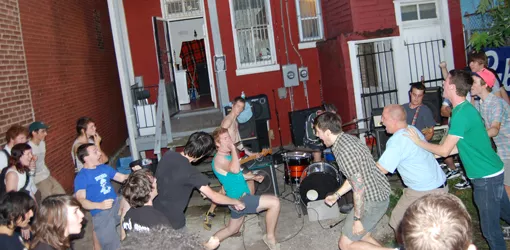 God Fodder behind Binge & Purge.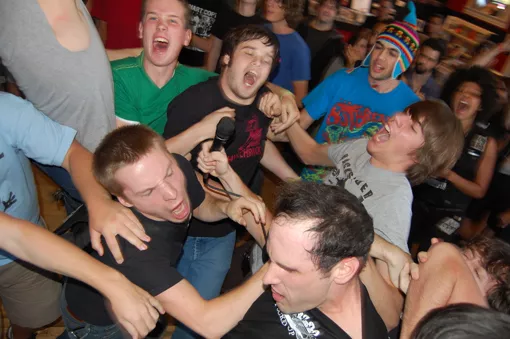 During Cardiac Arrest's cover of "Beverly Hills" by the Circle Jerks, inside Apop Records.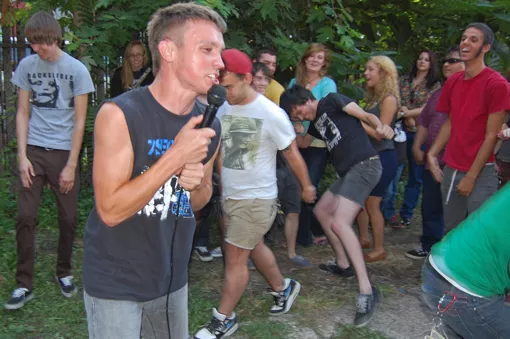 During Sweet Tooth's set, in the yard behind Binge & Purge.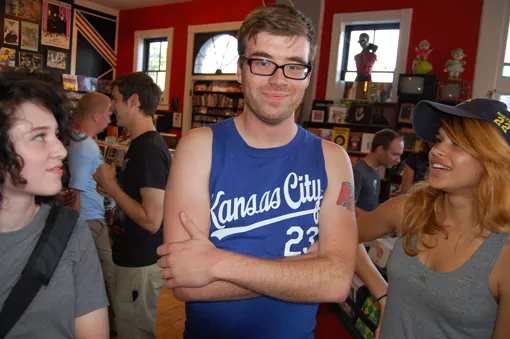 This is not Zack Greinke of the Kansas City Royals.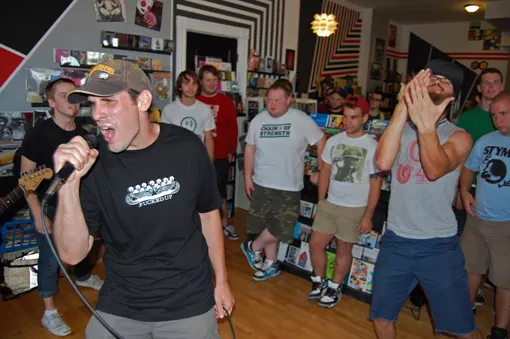 Cardiac Arrest inside Apop Records.