A new venue/bar called the Crack Fox is set to open up within the next month at 1114 Olive Street, in the location once occupied by 2 Cents Plain.
The proprietor of the venue -- whose name is a Mighty Boosh reference -- is Mike McLaughlin, who also owns the South-city restaurant/bar the Bleeding Deacon. McLaughlin envisions the Crack Fox as a "music venue run by adults" and "a place to hang out" -- in fact, its tagline is "Finally, a reason to come downtown."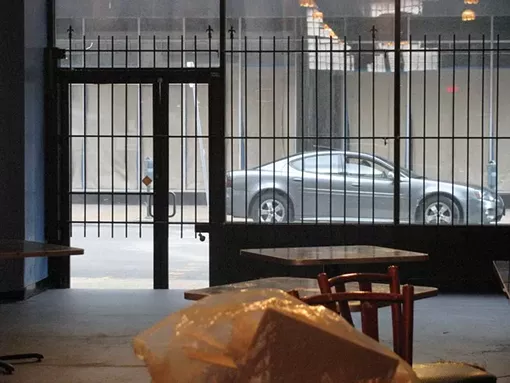 (where the stage used to be at 2 Cents Plain)
As the picture demonstrates, the venue isn't quite ready for business, although McLaughin is aiming for a September 1 opening. Besides a new stage, patrons can expect re-done bathrooms, a new PA, lights and improved sound quality.
DJs will be a part of the bar's regular entertainment. And in terms of live music, McLaughlin plans to outsource the booking of local and national acts (with an emphasis on the latter). Folks looking to pigeonhole the venue should tread lightly, though; McLaughlin calls what CF plans on booking "contemporary, modern music."
"There's not going to be an overwhelming theme," McLaughlin says. "It'll be like the Bleeding Deacon -- you kind of know where everybody's coming from."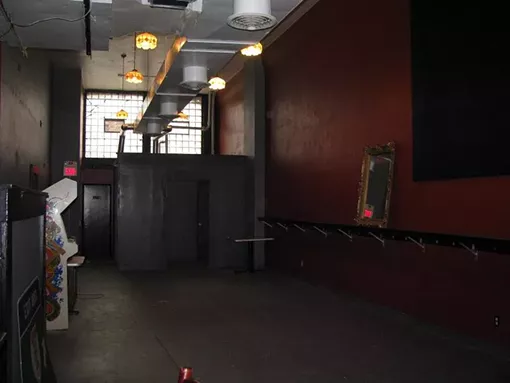 (the view of the venue as of now)
The Crack Fox will be a 1:30 a.m. bar at first -- with the goal of it getting a 3 a.m. license "soon" -- and shows will be all-ages. Smoking will be allowed inside, and there's also free wi-fi (although no website yet). Any other questions? We'll keep you posted on a firm opening date and the festivities planned.