Official estimates put the crowd that gathered under the Arch on Saturday to watch the Kennett, Mizzurah (that's how Crow herself pronounced it) native perform at nearly 50,000 people.
It was sweaty, it was impossible to park, it was entertaining -- a Chuck Berry cover featuring Elvis Costello!?
Christian Schaeffer approves
-- and it made for some outstanding people watching.
Even though there was a sizable contingent of out-of-towners (made obvious by their sweated-through Derek Jeter t-shirt jerseys), it's probably safe to assume that the following five are all from, as Crow would say, Mizzurah:
The Mullet makes it's first (but certainly not last) appearance of the evening.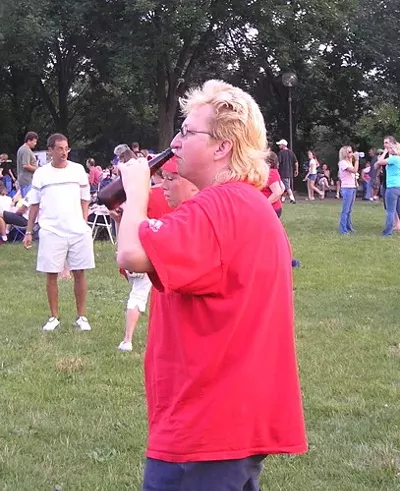 The sister hairstyle, the Femullet.
Granted it's a breast cancer awareness shirt, but he really does heart boobs.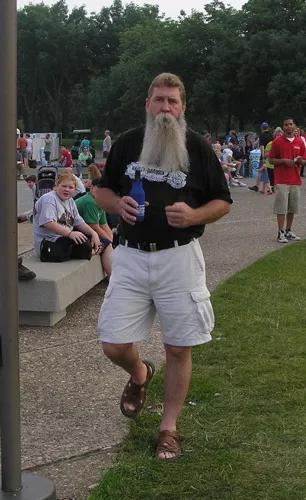 It's Santa's Harley-riding step-brother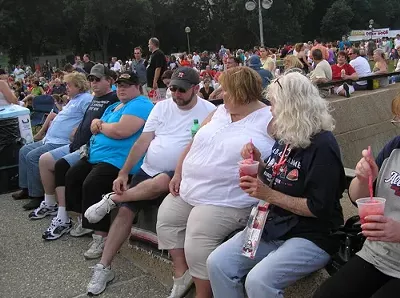 Submitted without comment.