The more things change, the more they stay the same. This old adage was proved true last night in the parking lot outside the
Judas Priest/Whitesnake
show at Family Arena in St. Charles, as this
slideshow here
proves.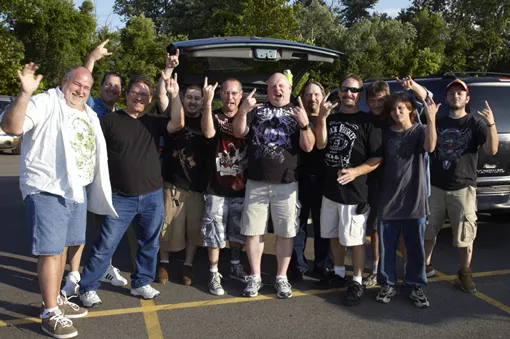 Sure, the metalheads in attendance may have gotten a little grayer and wider around the midsection, but party must go on. If you're unfamiliar with the cult classic
Heavy Metal Parking Lot
, a short documentary chronicling the scene outside a Priest show in Maryland in '86, let me explain the film's salient characteristics: Budweiser, Priest singalongs and general badassery by some of the finest metalheads in the greater East Coast region.
A clip of the original documentary is below.
Van Halen
Crue Fest
Metallica