Good times were had by all at the Tap Room last night at the RFT Music Awards Presentation shindig. Thanks to everyone -- winners, nominees, fans, supporters -- who came out to the event to honor this year's winners. As our slideshow reveals, things on display included:
Friendship: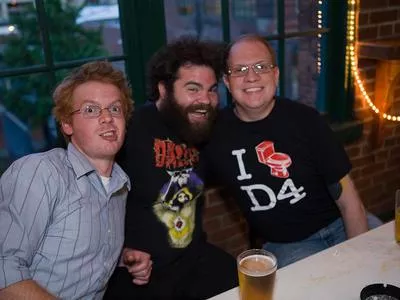 Beer:
Awards
And even a little bit of making out
...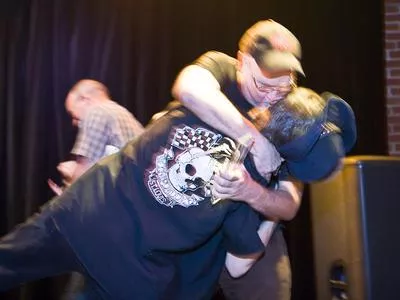 Stew Smith
Fred Friction and Bob Reuter. Photos!