It's OK, you're forgiven. You might have arrived late, avoided or forgot about
Vanilla Ice
last night at Home Nightclub. But you're still curious, if only a little, about what he's up to, 20 years after the release of "Ice Ice Baby." That's why we met with Rob Van Winkle last night and checked out his show at the casino nightclub.
View a
slide show
.
Photo: Egan O'Keefe
Ice skipped the red carpet at Home, but paused for a photo before his set. More photos.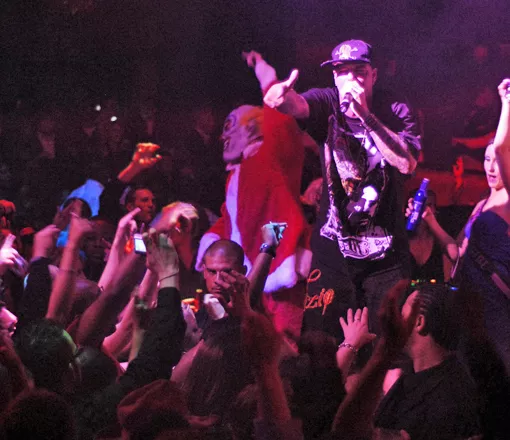 Photo: Egan O'Keefe
Some in the audience were left to wonder if Ice was taking a cue from Insane Clown Posse, with the clowns on stage. More photos.